LexOrbis is a comprehensive intellectual property law firm based at 3 strategic locations i.e. Delhi, Mumbai and Bengaluru, India with clients from all geographies and ethnicities. We advise our global clients on protecting and enforcing their rights in patents, trademarks, designs, copyrights, geographic indications and domain names.
We bring together a dynamic and experienced team of attorneys and staff, focused in disseminating appropriate and rational advice on all aspects of intellectual property law.
World-Class IP Law Firm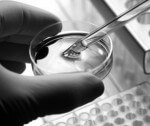 LexOrbis is a first of its kind law firm that blends technical expertise with legal acumen. We serve as a one-stop shop for all intellectual property issues.  We have extensive domain knowledge and a pool of highly skilled lawyers and technical personnel with thorough& sound IP experience.  We represent clients across all judicial and quasi-judicial forums, including the Intellectual Property Offices, Intellectual Property Appellate Board, District Courts, High Courts and Supreme Court of India.
Engaging with Stakeholders and Policy Makers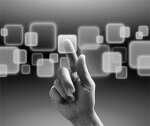 Our lawyers include revered leaders in the IP space, especially on the topic of emerging IP scenarios in India. Our attorneys regularly engage with IP stakeholders in India, including the courts and policy makers.  Although we are based in India, we have forged relationships across the globe and regularly work with attorneys and technical experts in 137 countries to protect our clients internationally.
Broad Technical Expertise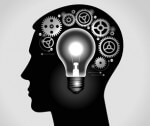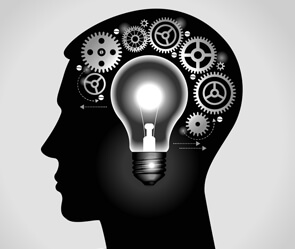 Our diverse technical expertise and practical business experience helps us understand your ideas and inventions.  Our attorneys serve a collage of technical fields, including pharmaceuticals, chemicals, electronics, semiconductors, fast-moving consumer goods, luxury goods and technologically advancedstartups.  We understand the importance of protecting your competitive advantage and we offer a full portfolio of intellectual property services, including:
 IP Clearances
Procurement of Patent, Design, Trademark, Copyright, domain names, geographical rights and registrations in India
Maintenance and Renewal of IP Assets
Transactional and commercial matters related to IP including assignment, licensing/franchising, Technology and know transfers, Collaborative Research, Contract manufacturing, etc.
IP Litigation, Border  Enforcement and criminal enforcement of Trademarks & Copyrights
Domain Names
Other contentious Intellectual Property matters including Patent and Trademark oppositions, Patents, Designs and copyright cancellation
Cutting-Edge Technology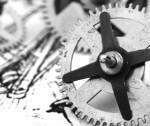 We have implemented state of the art systems and robust processes to support our clients initiatives.  We are process driven and have on-board systems to enable us to undertake various activities with efficiency, accuracy and precision. We understand that investing in the protection and enforcement of your IP assets is no small matter.  We combine industry benchmarked processes and systems coupled with experienced legalleaders to present to you an array of intellectual property services.
We have a team of experienced lawyers who focus exclusively on intellectual property rights and understand the nuances of this space in terms of business strategy, in India& globally.  The experience we have gained in the past two decades allows us to offer comprehensive assistance and advice to global corporations, small and medium enterprises, emerging businesses, and individuals. Our team has the technical and business experience to help leverage intellectual property as a tool for your business.
Industry Knowledge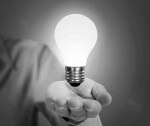 Our team has been actively involved in business and research at all levels.  Most of our professionals have worked at the forefront of product development, so they understand your business needs.  Others have participated in cutting-edge research and development, at globally renowned companies and have witnessed how inventions propel businesses forward.
Members of our firm have been involved in leading research efforts in the areas of plant-related genetics, energy management, semiconductors and other ground-breaking innovations.  When you work with our attorneys, you gain a partner who is not only abreast with the intricacies of intellectual property law, but also understands your industry, business and technical background at more than just a perfunctory level.
Industry Relationships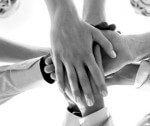 Our professionals regularly engage with intellectual property stakeholders in India and abroad, to understand and address various concerns that beckon attention. Working with intellectual property stakeholders, we can best understand how changes to the law, and its interpretation, may affect your business.
Our firm's members are associated with the Asian Patent Attorneys Association (APAA), the International Association for the Protection of Intellectual Property (AIPPI), the American Intellectual Property Lawyers Association (AIPLA), the Intellectual Property Owners (IPO), the International Trademark Association (INTA) and the European Communities Trademark Association (ECTA), among others.
Recognized Leaders in the IP Field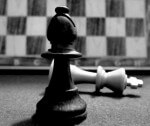 We pride ourselves in our presence at the forefront of intellectual property in India and in the world.  Our professionals are honorable leaders in the area of IP law and are regularly invited to author articles for the best IP publications and speak at various national and international IPR forums and associations. Recent topics have included Registration of Three-Dimensional Marks; PCT Application and its Intricacies; Patenting Microorganisms and Software Patentability.
In addition, we have published numerous articles in law reviews examining topics of interest from a policy vs practice standpoint in the arena.
Our Competitive Advantage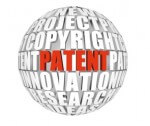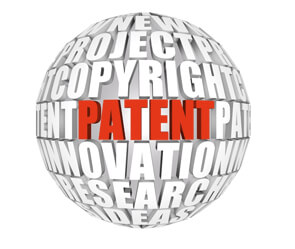 LexOrbis is among a new generation of intellectual property law firms having expertise and knowledge across the entire IP spectrum.  While the firm was conceived at a point-in-time when the Patent space was undergoing significant changes in India, We have proved to be a front runner in the space .  As for other forms of intellectual property, we continue to engage closely with new and emerging areas of IP law.
Our unique and robust combination of technical, business and legal acumen gives us great competitive advantage.  We are well-rounded professionals who truly understand your needs as a business and as a creator.
We are focused on your success and committed to doing all we can within the realm of intellectual property to enable that success. We look forward to learning more about your business and intellectual property needs.