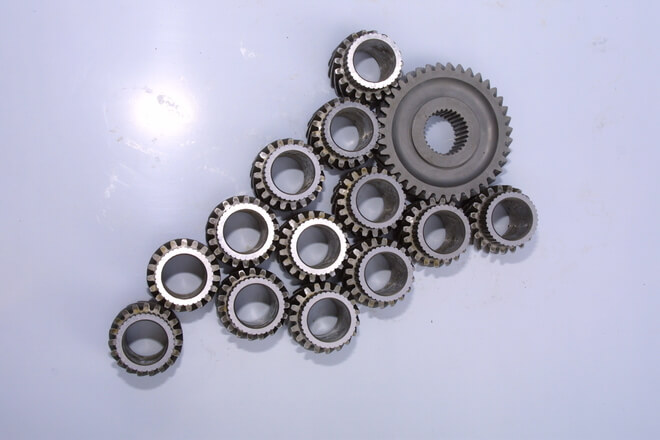 "Oh ye seekers after perpetual motion, how many vain chimeras have you pursued?
Go and take your place with the alchemists." — Leonardo da Vinci, 1494
The world has been aware of a possible energy crisis for quite some time now. Decades ago, scientists predicted that we may soon run out of fossil fuels – especially petroleum. It did not come to pass because new reserves of oil were found. But, eventually we will run out of fossil fuels someday.
This has led to research in wind, solar, nuclear, and other sources of energy and at the same time enormous strides have been made in making everything we use more energy efficient. This follows the principle of energy (a penny) saved is energy (a penny) earned.
Throughout history, there has, however, been considerable effort, often by dedicated individuals, in trying to invent systems that generate energy in excess of the energy consumed by it. What a boon to mankind it would be if it were possible!
Another similar endeavour of mankind was Alchemy. Alchemists had just one aim. To convert base metals into precious metals. Most often, lead to gold. Many tried very hard, with all the tricks in their books, to achieve this goal. Naturally, none was successful.
The advent of atomic theory, among others, put an end to such futile attempts. Humanity, however, gained something from these futile attempts – Chemistry. Chemistry, as a science, is a child of alchemy and has had a great impact on our lives.
Coming back to the question of generating more energy than expended, what happens when an inventor applies for a patent for such a device or system? Section 3 of the Indian Patents Act, is titled "What are not inventions". This section enumerates what are not inventions and starts with, "The following are not inventions within the meaning of this Act,". The very first item on the list is, "(a) an invention which is frivolous or which claims anything obviously contrary to well established natural laws;"
Ideally, a patent application that purports to describe (and claim) an invention of a system aimed at generating more energy than it consumes will have to be rejected by the controller as not patentable under section 3 (a) of the Indian Patent Act.
This raises the question, which well-established natural law does such an invention contradict? The answer is, the laws of thermodynamics. Instead of going into the various definitions of these laws, let us take a simple example of such an invention.
Water at ground level is pumped to a reservoir at a height. The water is then allowed to return to the ground level through a pipe to run a turbine. The turbine is coupled to a generator. The way the water comes down is so controlled as to purportedly produce more energy than was used to pump the water. Why is this not possible? It is because of the losses in or inefficiencies of the parts of the system such as, the motor, the pump, the turbine, and the generator. In effect, the total amount of energy produced by this (or any similar systems) has to be less than the energy supplied to the motor, thereby defeating the intended purpose of the system.
It may not be easy, however, to see that such purported inventions are not inventions under section 3 (a) or similar laws in other jurisdictions. One may have to consult experts in related fields to determine their feasibility and hence, patentability. Patents for purported perpetual motion machines have been granted in some jurisdictions, in spite of those jurisdictions also having similar laws. This shows the difficulty involved in assessing patentability of such an invention. Even though granted, such patents have never been put into practice. Therefore, it is essential to do due diligence while applying for patents on such inventions to save the inventor the effort and costs of patenting.
---
Patents and Perpetual Motion Machines by Anil Kumar
https://www.lexology.com/library/detail.aspx?g=dfe50b68-fbd6-4df0-8d92-ba6e8609679f
Article was published in Lexology