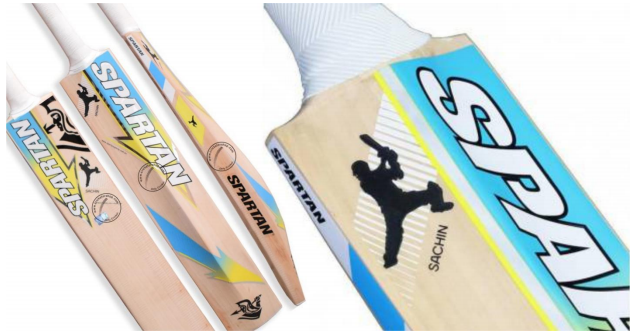 As Peter Roebuck remembers, "On a train from Shimla to Delhi, there was a halt at one of the stations. The train stopped by for few minutes as usual. Sachin was nearing a century, batting on 98. The passengers, railway officials, everyone on the train waited for Sachin to complete the century. This genius can stop time in India!"
Yes, Sachin is considered to be the God of Cricket in India and highly respected across the globe for his remarkable achievements in Cricket. Endorsements are very common in the field of sports when a brand tries to use the name and fame of a sports person to increase sale of their product/s or a selected product (depending on their marketing strategy). The sports person will be richly compensated as a package deal or profit percentage in sales of the product and so on.
Spartan, a Sydney-based company, co-founded by Indian entrepreneur Kunal Sharma & Les Galbraith had roped in a host of international cricketers from India, Australia, England and West Indies where Sachin and MS Dhoni also appeared on the list to promote their sports goods and products.
The beginning of the end:
Everything started falling like dominos in early 2018 when the company started defaulting on payments which were agreed to the players for endorsing the brand. In fact, a court in Australia ordered liquidation of SSG (wholesale) Australia PTY Ltd — a trading entity of Spartan. Many players stopped endorsing the brand because of non-payment of their agreed endorsement fee and delays in payment.
Sydney Morning Herald read "The company, an importer and distributor of Spartan products in Australia, owes creditors, including the tax office, ANZ Bank and a host of trade creditors and lower tier lenders, $8.5 million, according to liquidators at BRI Ferrier,"(July 2018)
In 2016, Sachin got into an exclusive global sponsorship agreement with one of the Spartan companies to promote its sports goods. Sachin had also attended some of their promotional events in Mumbai and London to promote "Sachin by Spartan" line of products which included cricket bats and other gears.
With no recourse on the payments, Sachin filed a Civil lawsuit in 2019 against Spartan Sports International for failing to pay royalties $US2 million ($A3.1 million) & endorsement fees which was obliged under the agreement signed by mutual parties. According to the agreement. He claimed that the company breached several claims on the contract, misleading and deceptive conduct and sought injunction to cancel the trademark that features a silhouette of Sachin playing his signature square cut which was registered by another company in the Spartan Group.
With all of this happening, Sachin terminated the sponsorship agreement in Sep 2018 and has not endorsed the brand any further. Even after the termination, Spartan continued to willfully use Sachin's name and brand image to its credit. A quick search on e-commerce portals and online sports portals threw up a result of a Spartan Cricket bat which says "Designed in conjunction with Indian Cricket Legend Sachin Tendulkar" which is again a form of endorsement activity from Spartan.
In order to bring the matter to rest, Les Galbraith, the COO of Spartan issued a public apology stating that it had failed to honor its sponsorship agreement and appreciated the ace batsman for his forbearance in resolving the dispute. The statement also read that a number of companies under the Spartan Group had been permanently restrained from using Sachin's name, image and likeness including to falsely suggest any endorsement by Sachin Tendulkar."
Mrinmoy Mukherjee, CEO of Sachin's management team, SRT Sports Management (SRTSM), noted: "Sachin is glad to be able to put this dispute behind him and to reach an amicable settlement with Spartan out of Court." and Sachin's lawyer, Siabon Seet, stated: "We are pleased to be able to resolve this action for Sachin who, as a beloved cricket legend, is entitled to the protection of his own name and image against false endorsement."
Though the above matter has been laid to rest, there are many similar disputes involving sports celebrities with their brand endorsements which emphasizes the need for watertight contracts and adequate due diligence before sports celebrities enter into agreement while endorsing consumer brands.
---
Article by Manisha Singh and Anand Balagopal (1st published on Lexology)