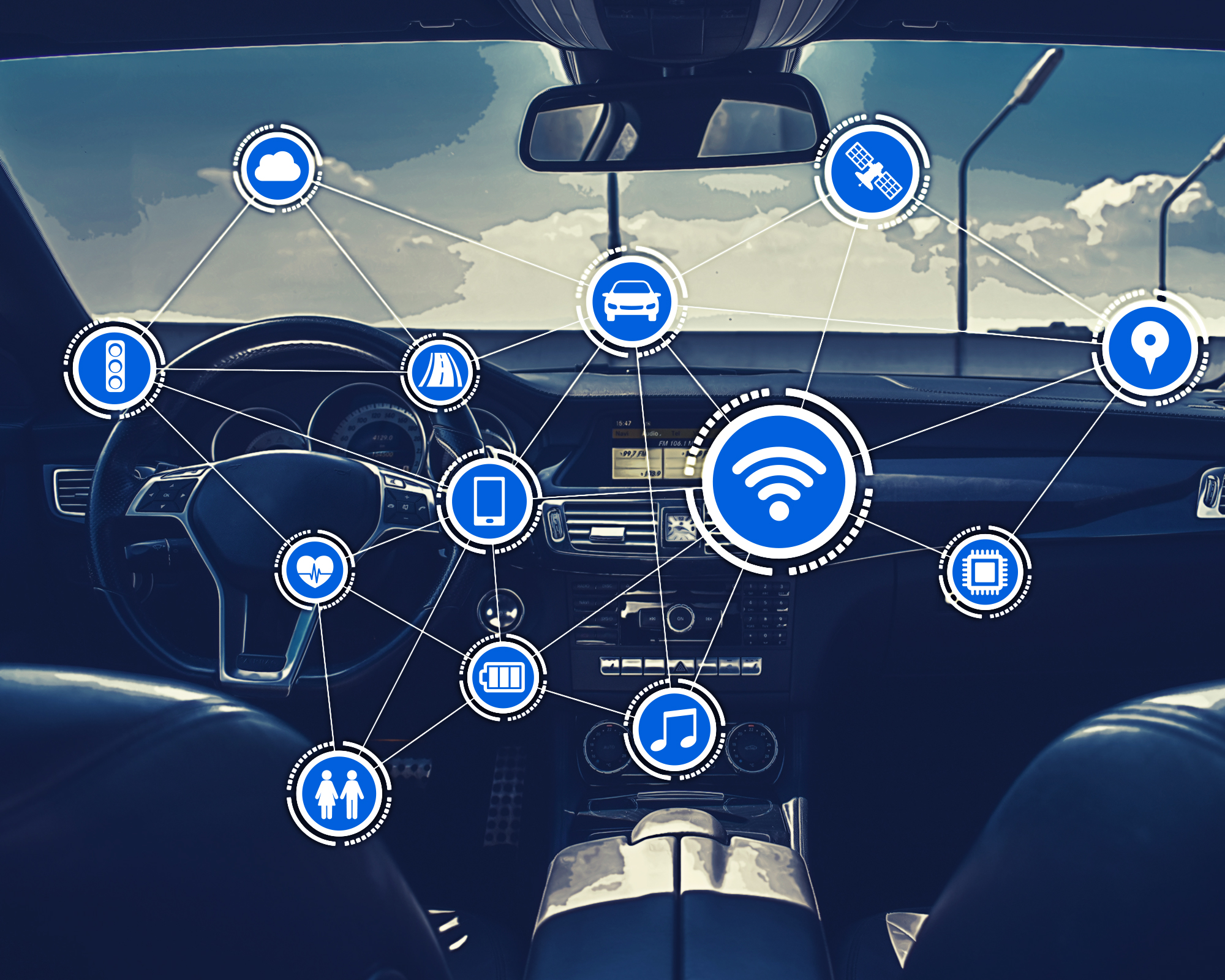 The growth momentum witnessed by 5G is enormous, and the epic technological revolution of approximately 4 billion mobile connections for 5G is yet another thrill in a glorious technology-driven evolution story. While telecom giants across the globe are manifesting the epitome of 5G potential in dollars, a substantial segment, 'automobile, ' is also witnessing a new framework by adapting to 5G technology.
The advent of network technology in automobiles has been driven towards connecting several vehicle units (ancillary and remote) but standardised by the technology specification of 4G or 5G, Wi-Fi, video compression (HEVC/VVC), or the wireless charging Qi standards. However, one of the use cases for 5G connectivity in the 'Connected Vehicle' is Vehicle to Everything (V2X) communication that will improve the awareness of drivers for upcoming potential dangers – a future turning into reality. Immense operational precedential challenges for Infrastructure Enablement, such as data transmission over a high bandwidth communication network, may occur. For such an enablement, the 5G protocols for V2X must be functioning and intertwining with edge-based IoT devices integral to the Connected Vehicles entire ecosystem.
There are many SEP patent owners, and patent pools have emerged to consolidate the complex scenario of 5G. For example, Avanci has launched a licensing program on FRAND (Fair, Reasonable, and Non-Discriminatory) terms for 'Connected Vehicles', clearly an application-driven approach for 5G. For instance, in this program, the automotive OEMs will get access to all member's cellular SEPs for a discounted rate of $29 per vehicle. After six months, the rate will increase to $32 per vehicle.
The increased number of SEP owners and declared patent families may justify the price increase of $15 only for a switch from the 4G. It is essential to understand that a Tier 1 automobile manufacturer would not usually request licensing fees from an Original Equipment Manufacturer (OEM) but would instead incorporate these costs into its component prices. The licensing of patents in the 5G or telecommunication domain focuses on the end device and, therefore, targets OEMs. Hence, the patent licensing royalties are higher for automobile manufacturers who do not own a patent portfolio to cross-license compared to other players subscribing to these portfolios.
The Avanci 5G Connected Vehicle patent license covers all 5G, 4G, 3G and 2G standard essential patents of the participating licensors, including cellular vehicle to everything (C-V2X) technology, thereby providing the awaited and required access to the latest patented technology. In recent developments, BMW has become the second carmaker to sign up for Avanci's 5G patent pool, following in the footsteps of Mercedes-Benz. Avanci, with a total of 58 Standard Essential Patent (SEP) licensors and its first licensee, 'Mercedes-Benz' is setting the stone for the connecting and evolving business world of 5G.
Having fought many litigation battles against Nokia in its 4G use cases, Merceds-Benz is taking the 5G game much more seriously and is all set with a new strategy to overcome the enforcement risks attached to the gigantic market for 'Connected Vehicles.' What is also interesting is that it has been able to land the Chinese technology giant 'Huwaei' as a key licensor in the 5G program for 'Connected Vehicles.' It is already known that 'Huawei' runs its own SEP licensing program and licenses jointly to OEMs and tier-1 suppliers in the automobile space.
Huawei has one of the largest shares of cellular SEP patents and has been one of the most critical technology suppliers for the auto industry. This industry is at the cusp of a major technology revolution. In the past decade, issues of the use of standardised technology in smartphones clouded the patent litigation market. The wireless technology developers, like 'Nokia', 'Qualcomm' and 'Motorola Mobility', were in deep legal battles with most handset market players like 'Apple' and 'Microsoft.'
Before a new series of legal battles could occur, the OEMs, suppliers, and cellular technology masters have tried to normalise the competition and declare peace in advance by signing up for the patent pool. The same issue of using SEP for 5G and specific to 'Vehicles' is that the new 5G patent pool may provide access to licensees for the critical SEPs and may provide immunity against hefty litigation.
While the world is moving at an unmatched pace, it is important to analyse where the Indian automobile players stand in the race for '5G Connected Vehicles.' At the outlay, in India, the Government has provided the necessary impetus to 5G with the reformed Draft Telecommunication Bill 2022. It has addressed the industry's need to consolidate the legal framework governing the telecommunication sector, a mandatory move for the 5G spectrum roadmap planning.
With the Government's support in easing and consolidating regulations, private smart networks and players like 'JIO' and 'AIRTEL' are making the best use of their workforce and technology to match the world's movement to the next level of 5G connectivity. Indian telecom operators, for instance, deployed a private 5G network at 'Mahindra's Chakan' manufacturing facility under a strategic partnership with 'Tech Mahindra.' Similarly, 'Maruti Suzuki' is discussing with the network operators for a 5G factory.
Witnessing the enforcement and deployment strategies that go hand in hand will always be fascinating. At the same time, India leans on the world's automobile giants in the next journey of innovative evolution. There may be one or many questions: is the Indian market ready for such connected vehicles? Is potential global collaboration a way out for Indian automobile players? Will the Indian IP legal fraternity witness a series of enforcement exercises in the coming decade(s)?
The Hon'ble Delhi High Court's Rules Governing Patent Suits, 2022 have formally recognised Standard Essential Patents, though it doesn't have any specific reference in the Indian Patents Act, 1970. With respect to infringement, the Court utilised the 'indirect' test of infringement, noting that if a patent maps onto a standard, and the defendant's device implements the standard, it becomes apparent that the device infringes the patent. The Court opined that global portfolio licenses can be FRAND, and SEP owners can offer them instead of individual patent licenses or country-specific licenses. Thus, Indian OEMs and suppliers can strategise for a patent pool way that may solve many of their IP licensing issues and challenges.
As the global markets await the Indian automotive players to embark upon their journey to launch the Indian version of a 5G-equipped connected vehicle, Intellectual Property practitioners can prepare themselves for the upcoming legal nuances. Not only will it bring about the varying nature of negotiations and agreements but a series of disparaging differences and disagreements, across for each of its own, licensor and licensee. What will also be essential is to gather the techno-legal layers of 5G applications that may go above and beyond during implementation and yet an ever-learning experience for one and all involved.
Connected vehicles rely on multiple generations of cellular technologies, including patented inventions created by thousands of inventors across the globe. The ever-expanding traffic and the need to smoothen autonomous driving will see some solutions with previous generations and upcoming 6G-era technologies and solutions.
Further, various automakers and network companies are collaborating to bring 6G to develop the infrastructure, such as autonomous driving technology and Advanced Air Mobility (AAM) networks based on satellite communication. A patent pool ensures access to this valuable knowledge network, and only great things can start to unfold as technology progresses. It also showcases its true advancement in the world that is changing every day, making it – connected, covered, and protected!