authored by Omesh Puri, Associate Partner and Shilpi Jain, Associate at LexOrbis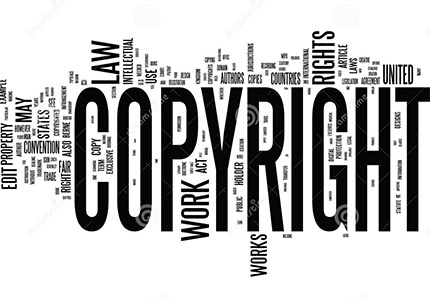 The Government of India has transferred copyrights from the ambit of the Human Resource Development Ministry (HRD) to the Department of Industrial Policy and Promotion (DIPP) and semiconductors from the purview of the Department of Information Technology (IT Ministry) to the DIPP. The DIPP already administers patents, trademarks, designs and geographical indication and also the matters relating to the World Trade Organization (WTO) and the World Intellectual Property Organization (WIPO). The objective behind this re-shuffling of departments is to consolidate all IP-related functions under one body, to reduce possible conflicts owing to multitude of jurisdictions and to ensure uniformity in decision making at national and international levels. Recently, the Copyright Office has also shifted from:
4th Floor, Jeevan Deep Building
Parliament Street
New Delhi 110001
to
G-30
Super Market
August Kranti Bhawan
Bhikaji Kama Palace New Delhi- 110066.
The physical files with respect to matters being handled at the old address have also been moved to new address.
The DIPP which has now become an all-powerful body has made a significant development by bringing online broadcasting within the purview of the Copyright Act. Any broadcasting organization that is desirous of communicating a work to the public by a broadcast or a performance is allowed to do so after giving a prior notice of its intention and paying to the copyright owner royalties at the rate fixed by the Copyright Board. Earlier, this provision was applicable only to television or radio broadcasting and the issuance of statutory licenses by the Copyright Board for the online broadcasting of copyrighted works was not within the scope of this provision. The DIPP by its notification has decided to widen the scope of the provision to include Internet broadcasts within its ambit. This step is of considerable importance to the online broadcasting community and is bound to have a significant impact on activities like online live streaming of various media.
Continuous developments in the copyright regime such as facilitating e-filing of copyright applications, shifting of departments, rolling-out of the National IPR Policy and significant efforts taken by the judiciary to bring out a landmark change in IP jurisprudence, indicate that Copyright Law in India is fast reaching new heights. With all these developments, it is also amply clear that private rights such as copyright will have to yield to larger social goals and will have to be interpreted widely. Moreover, it has clearly been indicated that while India will be guided by foreign precedent, it will carve out its own IP jurisprudence and interpret the law in a way that suits its own societal requirements.