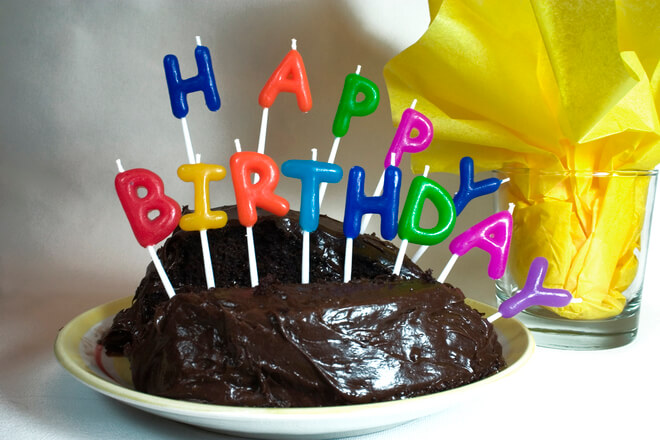 Co-authored by Ms. Shristi Bansal, LexOrbis Associate and Ms. Surabhi Khobba, LLB Graduate, Campus Law Centre, Delhi University. 
The most celebrated birthday anthem, the 'Happy Birthday' song is in its last leg to settle the copyright dispute. For generations this song which has been sung to and by almost every person every single year of his or her life has made millions of dollars for its copyright owners Warner Music. It has been estimated that Warner Music made US $ 2 million in the form of royalties every year by claiming it to be a valid copyright holder.
The anecdote of this song begins in 1893 with Patty Smith Hill and Mildred J. Hill who wrote the song for Patty's kindergarten students, titling it "Good Morning to All" which later modified into the illustrious birthday song, 'Happy Birthday to You'. After almost four decades in 1935 the song was registered by Clayton F. Summy Company. Later in 1988 Warner music paid $15 million to acquire the copyright in the said song from Birch Tree Group, the successor to Clayton F. Summy Co., which owned the original copyright.
This song has secured place worldwide, becoming part of millions of private and public celebrations every year but due to Warner Music's claiming copyrights , the song was free to be sung at your dinner table, but any performance deemed public/commercial purpose would had cost you exorbitant royalties or a legal tussle. Anyone wanting to use the song for commercial purposes like for a TV show, films or plays would have to take prior rights from Warner Music and pay a minimum sum of $US 1500[1]. It was in 2013 when Jenifer Nelson, one of the plaintiff in the suit[2] and a film-maker refused to pay $US 1500 and crowd-funded a lawsuit in U.S court- proving conclusively that there is no copyright in the lyrics of Happy Birthday To You.
The main issue which arose in this case was regarding the validity of copyrights acquired by Warner music. The judge ruled, that the copyrights asserted by Summy Co. was only for melody and no evidence exists for acquiring the rights on lyrics, also by an old blurry songbook proved to be of great help in decision making, by it was proved that the music was prior published in 1922, long before the time asserted by Warner Music to be its first publication in 1935. The Court brought an end a 2 year long and one of the most notable music copyright law suit in years, setting the popular song free and in public domain.
In the settlement proposal that has been filed in the Court, Warner Music has agreed to pay a whopping sum of US$ 14 million[3] to put an end to the suit. A third of the settlement fund will be sought by the lawyers while the rest would go to those who have paid to license 'Happy Birthday' and meet the definition of the proposed class. The proposal is as of now tentative and is pending for the approval of the Court.
So like that, long claimed rights by Warner Music since 1988 have been declared invalid. From now on everyone can sing loud and clear HAPPY BIRTHDAY TO YOU….
[1] "Happy Birthday to You and everyone else: US judge rules song belongs to the world", available at http://www.smh.com.au/entertainment/music/happy-birthday-to-you-and-everyone-else-us-judge-rules-song-belongs-to-the-world-20150923-gjtk9p.html#ixzz3zi3Py9re
[2] Good Morning to You Productions Corp. et al. v. Warner/Chappell Music Inc. et al.
[3] Settlement Proposal available at https://www.documentcloud.org/documents/2706567-Birthday-Settlmemo.html