We are excited to share that our esteemed partners, Manisha Singh, Abhai Pandey, and Joginder Singh, have once again achieved recognition as the world's leading IP strategists in the IAM Strategy 300 for 2023. This prestigious list is reserved for individuals who have demonstrated exceptional skills and deep insights into patent-related matters, as recognized by market experts.
The IAM Strategy 300 showcases professionals who are known for delivering top-tier services and focusing on the development and execution of strategies that maximize the value of intellectual property portfolios. After a rigorous annual research process, only the best and brightest in this field are selected for inclusion.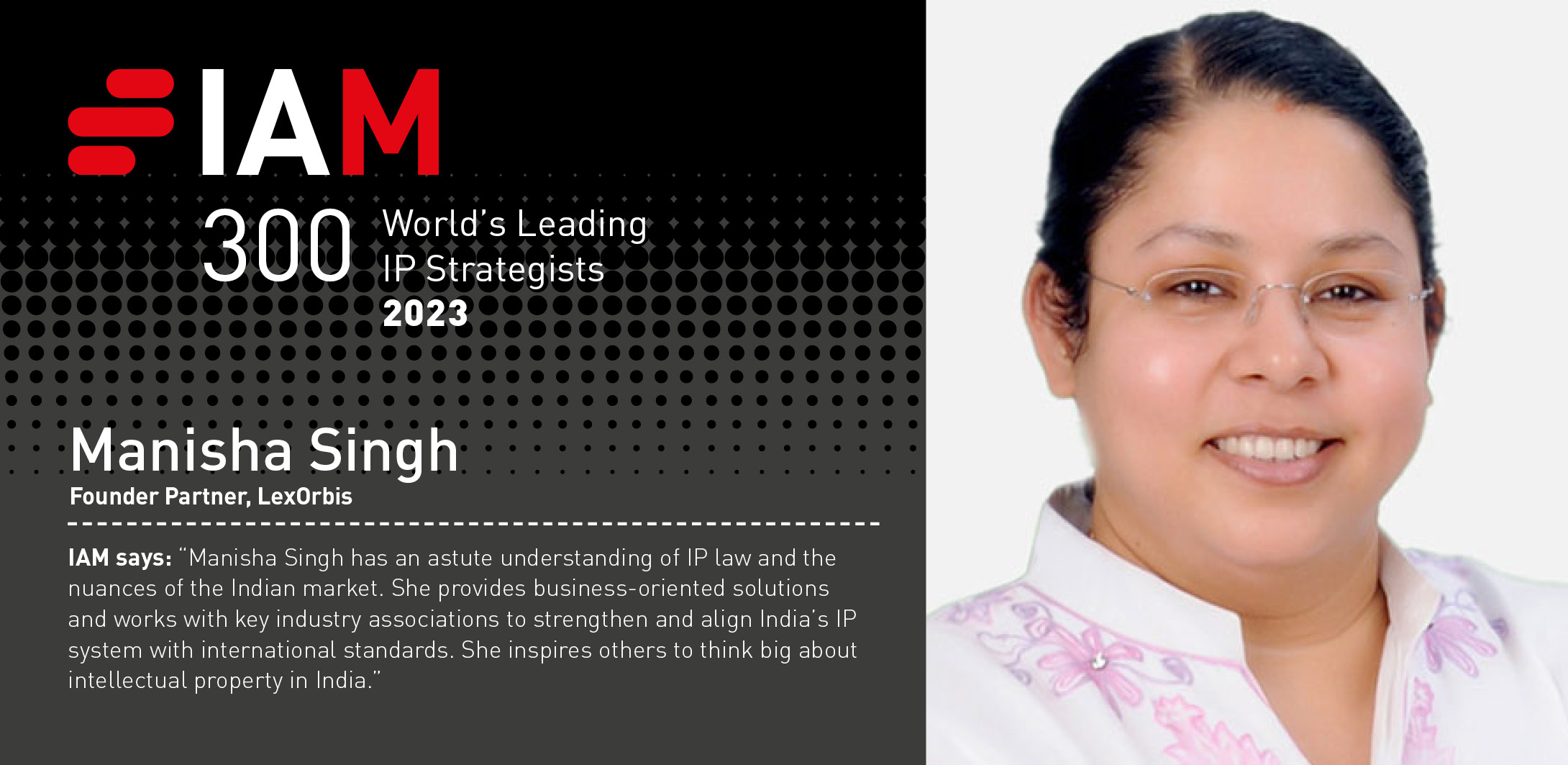 According to IAM, "Manisha Singh has an astute understanding of IP law and the nuances of the Indian market. She provides business-oriented solutions and works with key industry associations to strengthen and align India's IP system with international standards. She inspires others to think big about intellectual property in India."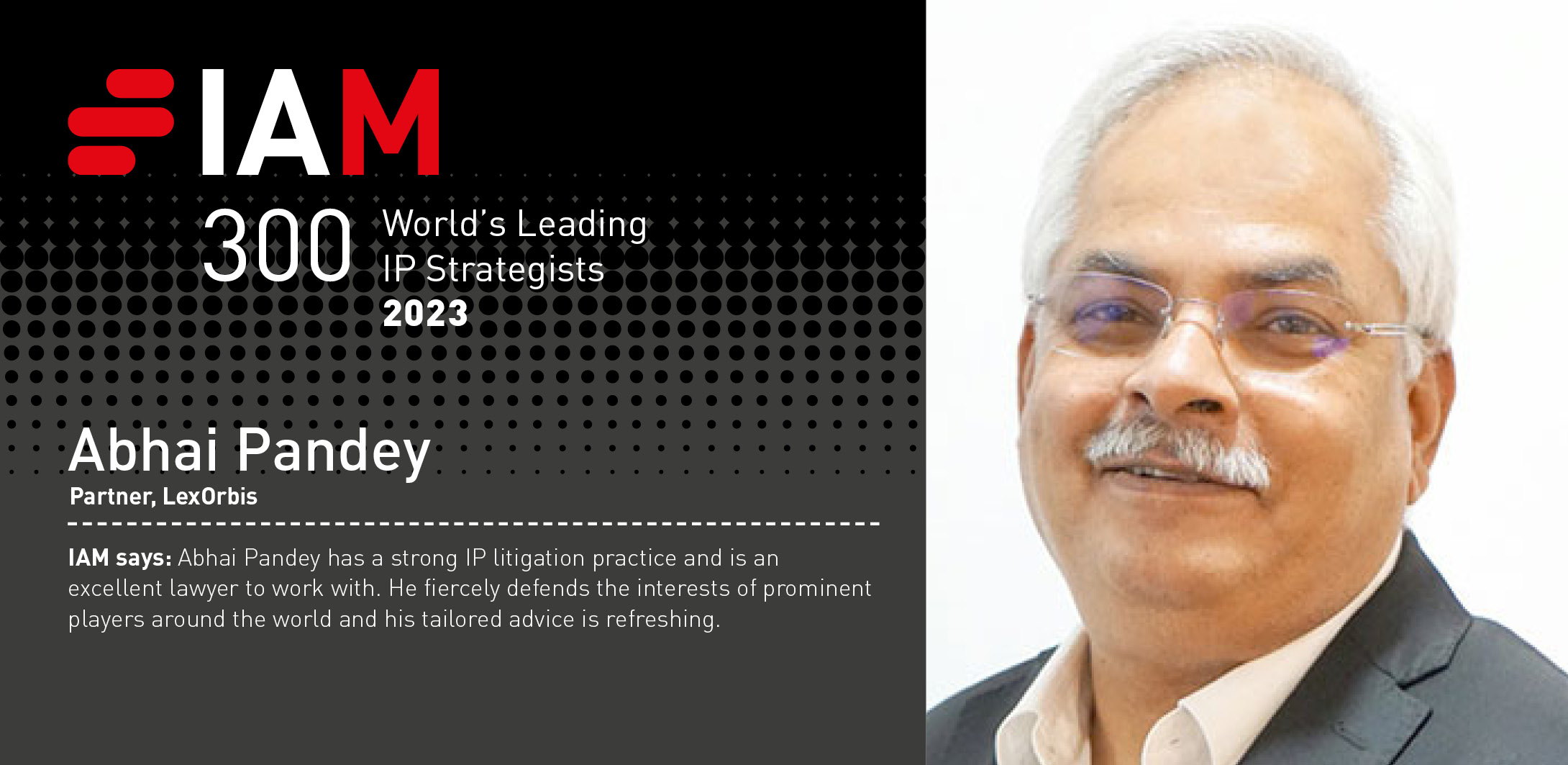 "Abhai Pandey has a strong IP litigation practice and is an excellent lawyer to work with. He fiercely defends the interests of prominent players around the world and his tailored advice is refreshing."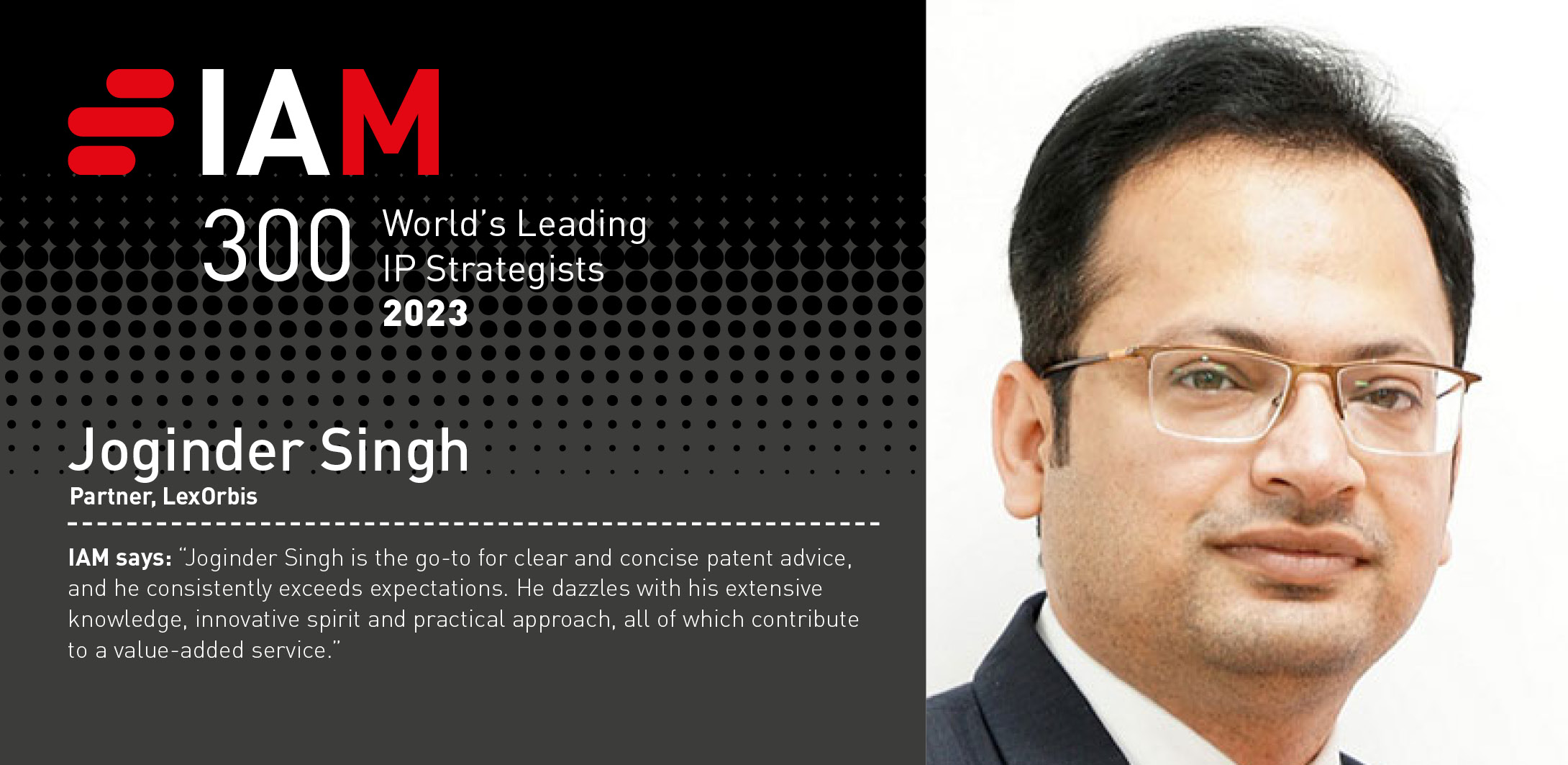 "Joginder Singh is the go-to for clear and concise patent advice, and he consistently exceeds expectations. He dazzles with his extensive knowledge, innovative spirit and practical approach, all of which contribute to a value-added service."
We are incredibly proud of our partners' accomplishments and their well-deserved global recognition as exceptional professionals in the field of intellectual property. Congratulations to Manisha Singh, Abhai Pandey, and Joginder Singh on this remarkable achievement!
#IPStrategists2023 #IAMStrategy300 #IntellectualProperty #LeadersInIP #Legal #Excellence #Patent #GlobalRecognition #IPLitigation #PatentAdvice #ExceptionalProfessionals #IP #IPR #India #lexorbis