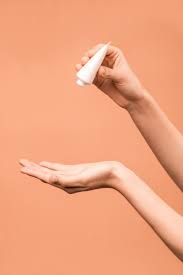 The Bombay High Court, through an order dated October 12, 2020, directed Emami Limited to pay a fine of INR 100,000 for a violation of its previous order. The High Court had temporarily banned the company from using the trademark GLOW & HANDSOME as disputed by the Petitioner, Hindustan Unilever Limited (HUL).
As the Black Lives Matter movement gained attention in the world, the Petitioner, a consumer goods manufacturer, decided to change the brand name of its flagship skincare product for men. In July 2020, the company rebranded the product from FAIR & HANDSOME to GLOW & HANDSOME. The Respondent, Emami, claimed trademark rights over the name GLOW & HANDSOME and objected to the rebranding by filing a trademark infringement suit at Bombay High Court.
However, the rechristening of the brand name was backed by the Bombay High Court as it passed an order restraining Emami from using the disputed mark in August 2020. The Court leaned in the favour of HUL because Emami had only obtained the registration of the trademark whereas HUL had adopted, started using the mark, launched, and advertised the products with the new brand name. Hence, to avoid the likelihood of confusion, the Court temporarily restrained Emami from using the mark for any grooming, skincare, or cosmetic product until further order is passed in the matter.
HUL moved the Bombay High Court through an interim application filed against Emami Ltd for using the mark in contradiction of the Court's order. They came to know about the breach after they saw the trademark being displayed on the Respondent's website. The Petitioner accused the Respondent of infringing its intellectual property rights by using the disputed trademark. The Petitioner stated that Emami has committed a willful disregard, disobedience, disrespect, noncompliance, and violation of the injunction order and that the offenders should be imprisoned.
One of the senior management staff of the Respondent company tendered an apology in the Court by stating that they had inadvertently and unintentionally used the mark GLOW & HANDSOME on some websites.
The Court accepted the apology and directed the Respondent to donate INR 100,000 with a Mumbai-based hospital within 2 weeks of the passing of the order. It further directed that the amount should be used in the neurosurgery department and the management of the hospital should be informed of the same.
---
Article by Manisha Singh and Simran Bhullar, 1st published on Mondaq.