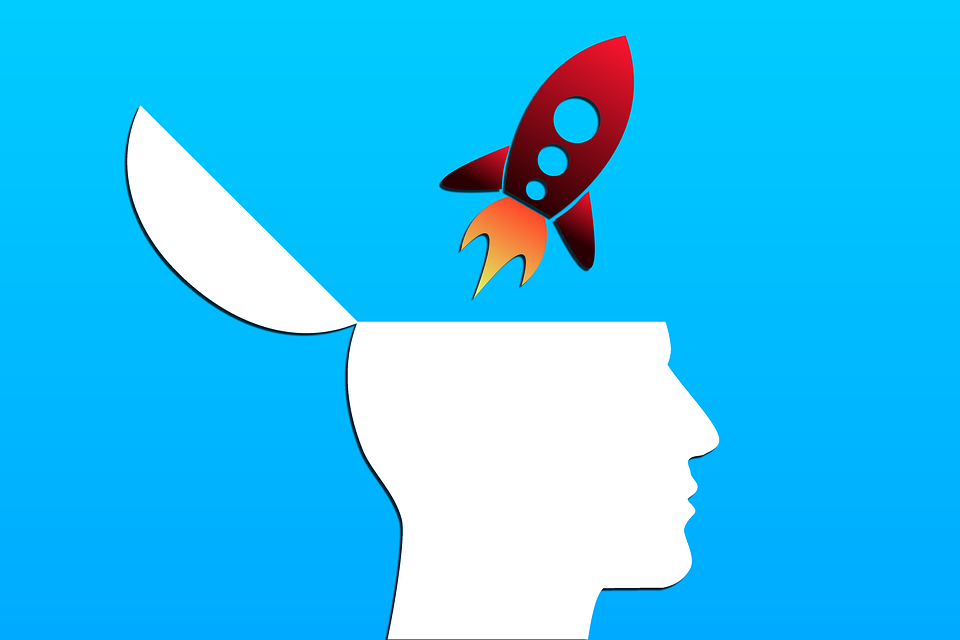 Knowledge capital of an entity dependents on the inventive activity every inventor they hire or have. Inventing activity of any patenting entity is guided by the approach of their inventors. The motivation for choosing Research & Development as career option is not by choice but natural instincts of the researchers. Some choose it as career option or other for financial gains. We live in period of systematic or projected inventive activity rather than random inventions. These inventions are made by highly trained professionals employed by multinational and national corporations. These corporate inventors are normally well versed in all details of their problems and their job is limited to find the best economic and inventive solutions for the known problems. We find thousands of such inventors appointed by these corporations to invent new processes and products having high commercial value potential. No doubt these corporation place unlimited facilities and means at their disposal. These corporate inventors obviously play significant role in improving existing inventions and producing new applications for the industries. They have made new alloys and compounds including new drugs. They produce automatic machinery for mechanical, electrical and electronics to reduce and ease manual labour. Another activity which produces inventors is the research and development made in pure science. This fundamental research is done for the purpose of finding practical and commercial applications of the discoveries in the pure science. The chemical and pharmaceutical industries depend heavily on the pure science research to grow and stay ahead in the competition. The growth of telecommunication and computer industry is another example of pure science research application. All these inventions are result of systematic and project-based research activities of the dedicated corporate and university inventors. Thousands of chemists are employed every year for searching new materials and products. Similarly, many microbiologists, biochemists and biotechnologist are hired to find the new drug molecules or improve the known drug efficacy. Smart phones, Television, hand free devices, 3d printing of organs and many other high-end products been made possible during the last few years by the knowledge workers due to their patience and systematic projected research. In fundamental research systematic investigation is carried out for the purpose of discovery and finding of new facts. Discoveries thus enrich our knowledge base. They may not find immediate practical applications themselves, yet they are essential for development of the new inventions. However, where important new knowledge is discovered through fundamental research, the invention is more likely follow. Development of new vaccines for life threatening diseases like small fox, plague, corona during pandemic is result of such persistent and systematic research of the knowledge workers.
Speaking of wolves and vultures
When you are placing your disruptive innovation in the marketplace you are bound to face wolves and vulture types of entrepreneurs. Wolves type of entrepreneurs create or find their own ventures. They hunt and fetch for everything they find profitable. Vultures on the other hand watch from their eagle eyes and pick up the unprotected entrepreneurs. They normally replicate new innovations that are proven to yield good results. They purposely created a competing product to directly compete with new startup and aim to grab as much market share as they can. Mind you vultures' entrepreneurs won't kill your business unless you stop innovating. In fact, competition normally will not kill your business, but not preventing the unwanted noise might. Therefore, when you obtain a patent or trademark for your startup then you'll have a secured line of security. If you don't seek patent protection then you are at risk of losing your knowledge capital to your employees, contractors, developers or an anyone that has the resources and knowledge to replicate your idea or that has access to insider information. So, for as wolves' entrepreneurs are concerned, they carry out their business based on similar innovative products. They are not threat to your knowledge capital, but they compete with your product fairly and share the marketplace with you. Furthermore, keeping a wolf entrepreneur at bay won't guarantee success in your venture. But enhancing the patent protection and the reach of your innovation through better drafting of patent application and obtaining patent world-wide through PCT route might be helpful in growing your business and staying ahead in competition.
Government initiative to promote local patenting
Patenting activity requires lot of perseverance and financial support. Drafting of a patent specification and adequate claiming is a time-consuming exercise. Young inventors normally find it cumbersome to file patent application in their own country and filing an application in other countries is rather unlikely. In this context national government takes proactive initiatives and launch many schemes to facilitate indigenous patenting activity. Corporate inventors are better placed to file patent application in the national and international jurisdictions as they are supported by well- structured patent facilitating departments within the organization or outsourcing it to the expert patent facilitators or registered patent agents.
Mushrooming of copycats
Every patenting entity is vigilant but appearing of copied product or process in the market in undenied fact and there isn't much they can do about it. The best possible thing is to take preemptive action and simply protect their idea as much as possible and leave the preventive action to be taken by patent attorneys. Obtaining patent protection and registration of trademarks is a crucial step in this direction. Mind you, you can obtain a patent only if your idea is unique and replicable. Copycats cannot be avoided so long as revolutionary invention are appearing in the market. Obtaining a patent protection at an early stage of idea development and seeking as much protection as you can with the help of an expert patent facilitators would be handy in keeping casual copycats at bay.
Role of patent facilitator in protecting knowledge capital
Since 2017, CGPDTM initiated a scheme to empaneled IPR facilitators to provide free expert assistance in filing and processing of IP applications originating from the start-ups, in the IP offices in India. These IP facilitators are directly paid by the CGPDTM for these services. The statutory fees for filing and processing IP applications is borne by the startups. The Indian startup ecosystem is overflowing with ideas. A good idea is the foundation of any successful startup, but having a good idea isn't always enough. Development of Knowledge capital by a startup plays a significant role in sustaining the IP based startup ecosystem. The increase in patenting activity by Startups by and large is an important factor for the success of many Indian startup. In Indian context "Startups" are growing in number with aggressive implementation of the 'make in India' and 'skill development' schemes launched by the Government of India. Survival and sustainability of any startup basically depend on its capacity to compete and prevent copycats from copying their inventions. Currently, India is becoming a choice destination for even global startup. Interestingly, the Indian startup space has been occupied by 53,435 companies recognized by the Department for Promotion of Industry and Internal Trade (DPIIT), Government of India by July 2021.
Growth of IPR activity in India
According to recent WPIO IP statistics India occupies the 6th position in patent registration in the world. It is not surprising to find significant number of Indian startups owning at least one IP asset be it a patent, or trademark or an industrial design or copy right. Incidentally, India gained 5th position in trademark registration and 11th in industrial design registration in the world according to recently published WIPO IP statistics. Total patent applications in India have grown from mealy 3000 in 1980 to 53,627 in 2019 with a compound annual growth rate (CAGR) of 7.7%. Most of the Indian startups seeks to file patent application in India and other patenting jurisdictions. But for financial resource crunches, they shy away from such an activity. This makes their novel product and process projects vulnerable to copycat sharks.
Conclusion
Despite all the government laudable IP promoting schemes to protect the knowledge capital of the startups, it is disheartening that very few startups are coming forward to use the IP facilitators and seek IP protection. According to one report 90% of startups fail to cross 'valley of death' within the first five years of inception. However, if your startup is backed by IP assets chances of the revival are more. Sustaining a risky venture at time become difficult for want of angel investors but keeping its prospects of being reviving though valuable IP asset in future are more. Your knowledge capital in the form of patent and registered designs is a useful asset. Take help of patent facilitators to protect your IP knowledge and grow your disruptive business venture. It is not surprising that every successful product is bound to be copied by someone. There is no guarantee to the contrary. However, if your IP knowledge is protected a few cease & desist notices through a patent expert might be enough to change their minds.
---
DPS Parmar writes about the importance of protecting IP assets in the era of systematic inventive activity led by huge corporations. He further discusses government initiatives, the role of patent facilitators, and the ground realities in a fiercely competitive environment as IP related activity continues to boom in India.