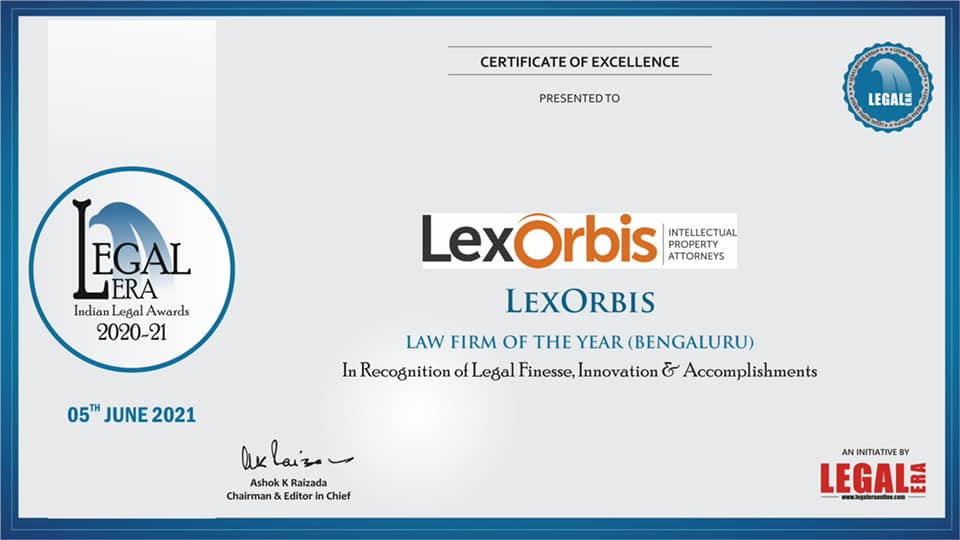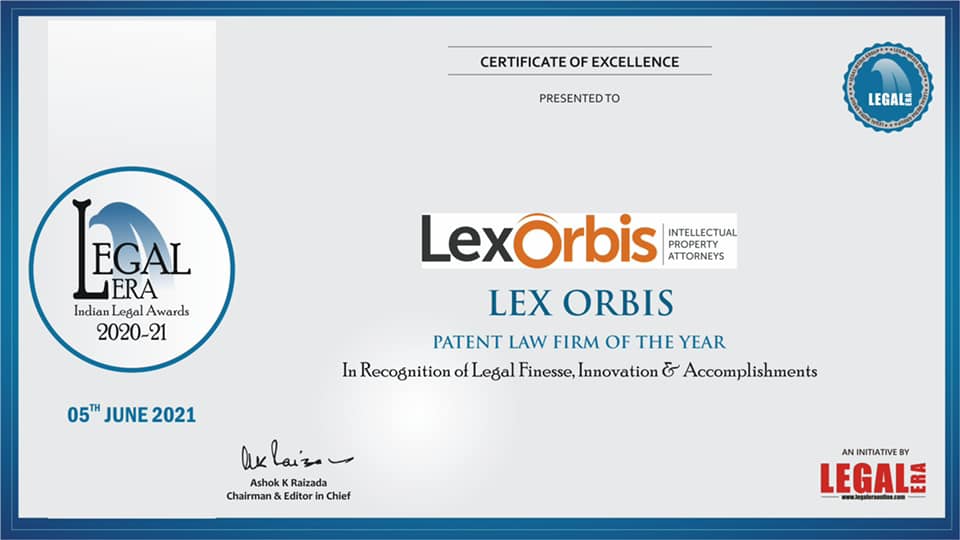 Few things in the world acts wonder like positive push, one of them is acknowledgement of the sincere efforts & ingenuity. We are pleased and honour to share LexOrbis has been recognized under the category "Patent Law Firm of the Year" & "Most Promising Law Firm- Law Firm of the Year – Bengaluru" by @ Legal Era in the 10th Annual Legal Era Awards held virtually on June 5th, 2021.
The Legal Era Awards have recognized professional resilience in the extraordinary period of 2020-21, acknowledging the host of challenges and turned the disruption to their advantage, despite the professional pressures of an unprecedented global lockdown. With over 684 entries received in all segments so far, the results reflects the rigorous & extensive research done by the Legal Era editorial team and Jury members.
While accepting the awards we extend our gratitude to all our clients, colleagues and the entire team for their continuous support and trust even during the tough & challenging times!
#LegalEra #Awards #Recognition #Intellectualproperty #IPR #IP #LawFirm #Patent #LegalEra #LegalEraAwards #India #LexOrbis