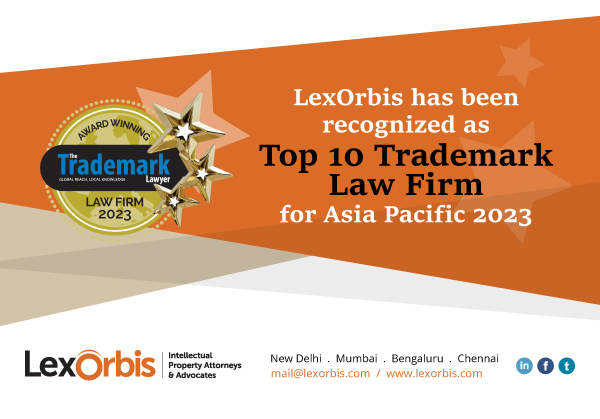 We are absolutely thrilled to announce that LexOrbis has been recognized as one of the top 10 trademark law firms in the Asia Pacific region for 2023! This prestigious accolade is a testament to our dedication and expertise in the field of intellectual property and trademarks. We would like to express our heartfelt gratitude to all our clients, colleagues, and partners for their unwavering support. Your trust in our legal services has been instrumental in helping us achieve this remarkable recognition.
The Trademark Lawyer magazine undertakes extensive research to identify and showcase the leading firms in intellectual property and trademarks. Their acknowledgment of LexOrbis is truly an honor and motivates us to strive for continued excellence in our legal practice.
Congratulations to our incredible team for their hard work and dedication! We credit this recognition to their relentless pursuit of excellence and commitment to our clients' success.
#LexOrbis #TrademarkLawFirm #Top10AsiaPacific #PrestigiousRecognition #TrademarkLawyerMagazine #IntellectualProperty #Trademarks #LeadingFirms #ExcellenceInLegalServices #Gratitude #Support #StrivingForExcellence #Law #Lawyer #India #IPR #IP #TM