Patent Lawyer: LexOrbis proudly celebrates being recognized as one of the preeminent law firms in India, securing a prominent spot within the top 10 rankings for the Asia-Pacific region by Patent Lawyer Magazine.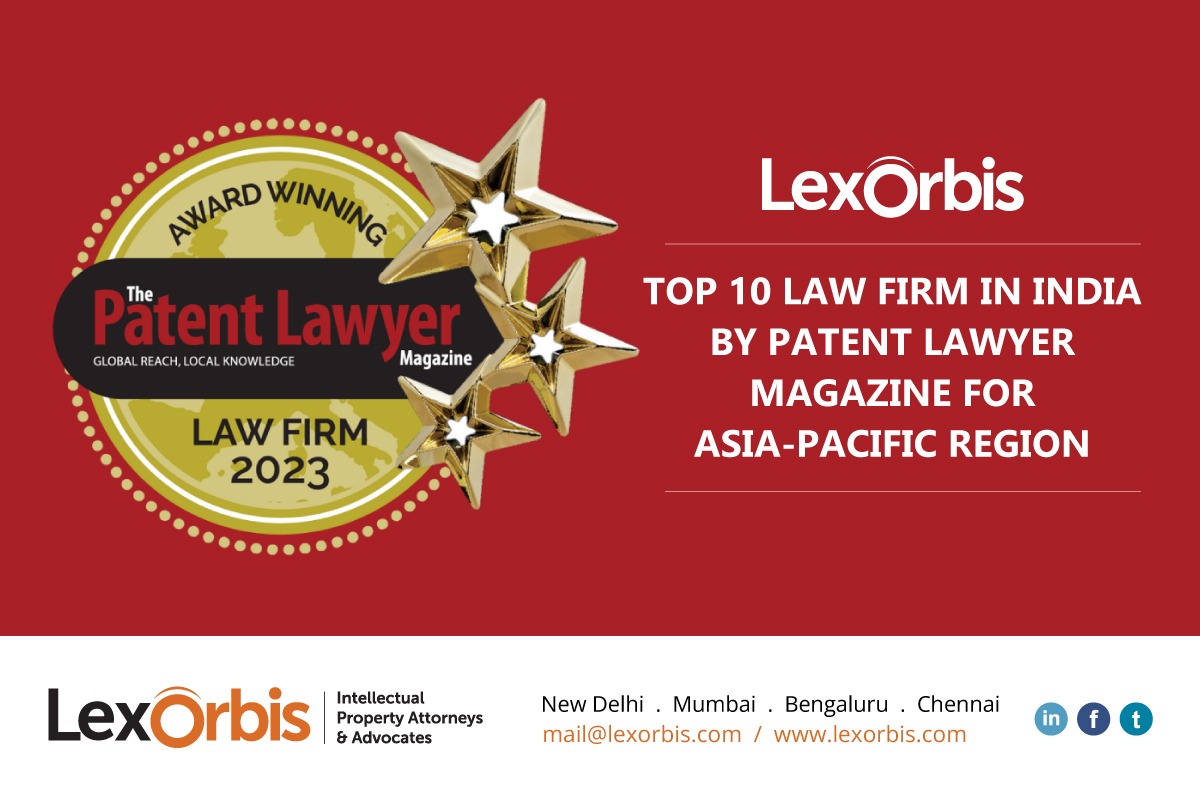 We extend heartfelt gratitude to our esteemed colleagues and peers whose unwavering support has been instrumental throughout our journey. It is their support that has enabled us to achieve and maintain this standard of excellence.
We remain committed to upholding this exceptional standard and eagerly anticipate the opportunity to sustain and build upon our remarkable achievements in the field of intellectual property.
#LexOrbisAchievement #TopLawFirmIndia #AsiaPacificRankings #PatentLawyerMagazine #Gratitude #Excellence #LegalLeadership #ColleagueSupport #CommitmentToExcellence #IP #IPR #Patents #India