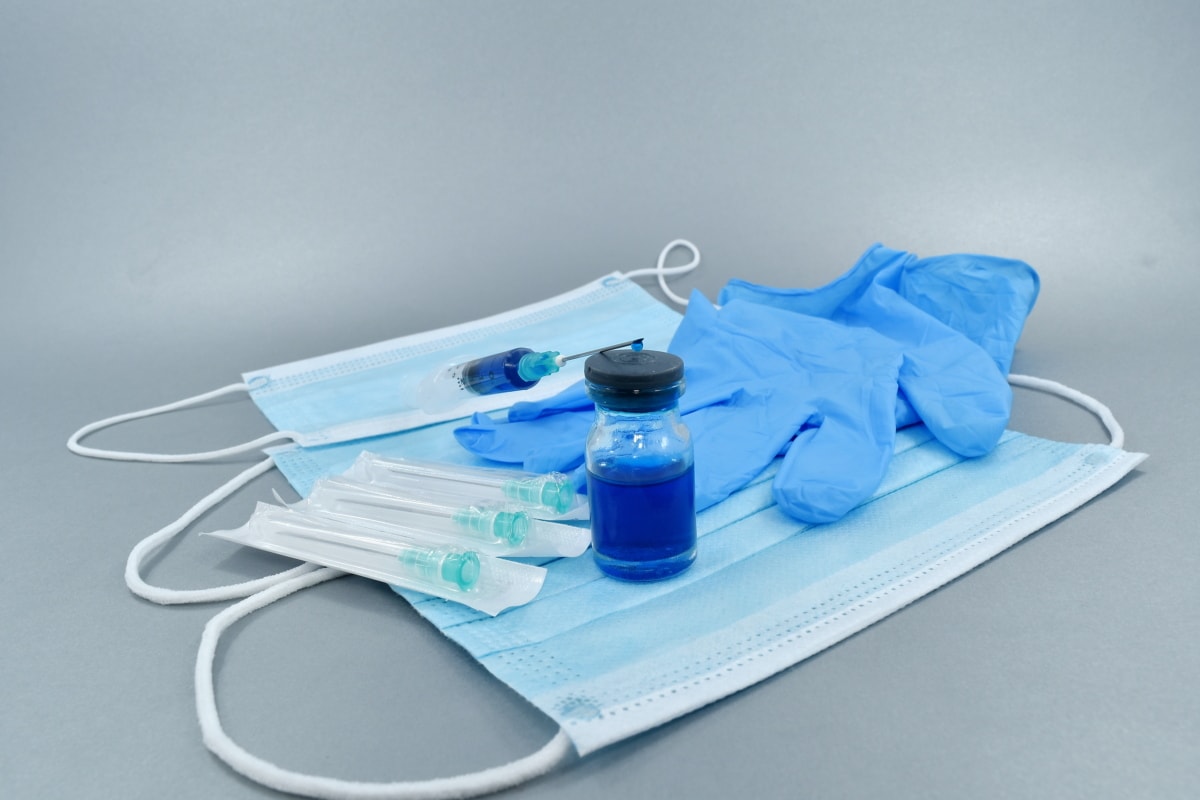 The Current Situation and Emerging Opportunities in India for Medical Devices and Consumer Healthcare Products
Introduction
One of India's leading revenue earners, the healthcare business is also one of the country's fastest-growing sources of employment. Hospitals, medical devices, clinical trials, outsourcing, telehealth, health insurance, and diagnostic supplies are just a few examples of healthcare-related services. When healthcare is discussed, it can encompass any type of hospital, medical device, treatment programme, clinical studies, outsourcing, telemedicine, medical care, medical insurance, and diagnostic supplies. Several recent developments, including widening potential, additional services, and increasing public and private sector investment, are supporting the Indian healthcare market's growth. As far as healthcare in India is concerned, everyone already has it. In most cases, state governments administer this model. Furthermore, according to the Indian Constitution, the responsibility for providing healthcare for the industrial sector lies with the states.
The Indian healthcare industry is on the rise, thanks to technological advances in healthcare and services, as well as increased governmental and private spending. This, combined with India's existing high employment levels, accounts for 15% of GDP and more than 40% of overall job generation in the country. However, the need for surveillance of the COVID-19 outbreak has overwhelmed even existing health services, demanding a reassessment of India's healthcare system. Both the business and public sectors have partnered to combat the pandemic, and a wide range of responses have been observed.
In India, hospital systems are divided into two categories: public and private. The public healthcare system includes primary healthcare facilities (ie, clinics) in large cities, as well as additional facilities that meet the needs of under-resourced rural areas by providing alternate venues for secondary and tertiary care services. The private sector is the primary provider of services in metropolitan areas. The National Health Policy was adopted by the Indian Parliament in 1983, and it was updated in 2002 and again in 2017. The increasing prevalence of non-contagious diseases is resulting in an increase in hospital spending on treatment and research. So far, government healthcare policies have had the greatest impact on the growth of private-sector healthcare providers. Ayushman Bharat, the Indian government's healthcare project, commenced operations in 2018 and is still expanding.
The healthcare and medical devices sector in India
The Indian healthcare industry provides health treatment to approximately one and a half billion people in India. The supply of medical devices for use in the home is increasing due to the significant growth in the number of patients with chronic diseases. A significant advantage of having medical equipment and wearables at home is that users have more options for monitoring their vital signs and can be more comfortable with the results. While this demand remains high, consumers are increasingly looking for medical devices that can be used at home. Following the COVID-19 disease outbreak, many new concerns have arisen, particularly for those with other health conditions. People prefer to have their health monitored at home to the need for continuous monitoring in public healthcare settings. Caregivers and patients are able to better protect themselves from infection by lowering the risk to which they are exposed by practising self-monitoring at home. This makes home healthcare safer. Remote monitoring technology that combines the online world and mobile devices has now become available in more modern medical devices. A healthcare professional can provide healthcare coverage for their patients without visiting an institution such as a healthcare facility. Medical devices will continue to be important even after the global epidemic has been contained and the situation has returned to normal. Even where there are no physical healthcare facilities, each geographical area will have consistent and high-quality healthcare.
The medical device industry employs a unique approach to integrating engineering and medical practice. The biomechanics process aims to facilitate the development of machines that can support life within the human body. Ventilators, cardiac imaging machines, CT scans, X-rays, molecular imaging, MRI, and ultrasound scanners are examples. For various functions, medical devices employ disciplines such as engineering, electronics, material science, and information technology. However, it should be noted that the medical devices industry in India is not as essential as it could be, in contrast to other industrial sectors. With a total estimated value of USD15 billion, approximately USD11 billion worth of medical devices from other countries are imported into India every year, almost all of which are unregulated for quality and safety. By 2022, the healthcare industry might triple in size, perhaps reaching INR8.6 trillion (USD133.44 billion). India's public expenditure on healthcare as a percentage of GDP was 1.2% in Budget 2021. An expanding middle class and an increase in the incidence of infectious diseases have been driving up the importance of health insurance. As the demand for low-cost, high-quality healthcare starts to grow, the health insurance market is anticipated to rise in the coming years. Gross written premiums in the health industry increased 13.7% in FY21, reaching approximately INR590 billion (USD8 billion). The health industry accounts for 29.5% of total gross written premiums in the country.
Some regulatory developments
In July 2020, a more stringent and effective set of rules were enacted for Indian consumers, leading to the repeal of the Consumer Protection Act of 1986. Before the passage of the Consumer Protection Act of 2019, product liability was not fully addressed. The Consumer Protection Act of 1986, the Drugs and Cosmetics Act of 1945, the Sale of Goods Act of 1930, as well as the Indian Contract Act of 1872, are some of the heretofore enforceable product liability laws. Under the new Act, manufacturers, sellers, and providers are all subject to liability for those affected by defective services and products. Other significant developments include the shift to online shopping, stricter penalties for false advertisements, and restrictions on celebrity endorsements. Businesses must maintain conformance to prevent medical malpractice claims. This will influence the types of insurance that businesses should carry.
The Medical Equipment Rules, 2017, went into effect in India on 1 January 2018. The medical device regulations (MDR) give the federal government the authority to issue a "warning" for specific types of medical devices, effectively classifying those devices as "drugs" under the scope of the regulations. The government left unregulated medical devices alone.
Normally, only a few devices are contacted at once. While the Ministry of Health and Family Welfare did not notify all medical devices that could be broadly defined as "medical devices," such devices started to be notified on 1 April 2020. As a result, Section IIIA of the MDR was added, which states that all medical devices should be registered with the Drugs Controller General of India via an online platform by 1 October 2021. The device would benefit from regulatory exemptions from key elements of the MDR if it acquired provisional registration (including clinical investigation, clinical performance evaluation, import, manufacture, sale, and quality control requirements). That is, if they do not register their devices by 1 April 2020, all unregistered medical devices will be subject to all MDR regulations and will be treated as if they were registered (before the amendments).
Manufacturers and importers will be required to declare the type of medical device from the time of registration (Class A to D). However, newly notified devices do not yet have a registration portal set up for them. This is because of the delays caused by COVID-19. Companies had to wait until 1 April 2020, to apply for provisional registration for their devices, which meant that revisions to their devices were delayed. In September 2020, the Central Drugs Standard Control Organisation (CDSCO) announced proposal classifications for 1,866 newly notified medical devices and 80 in vitro diagnostic devices as a first step toward making the online registration system easier. Furthermore, device classification is now regulated and standardised on an international scale. Spectacles (frames and lenses), contact lenses, and public respirator masks (2 and 3 ply) are all commonly used medical devices, and thus must be regulated as such.
Initiatives by the government
The Indian government has introduced several significant initiatives to help the Indian healthcare industry grow, including the following.
On 12 May 2021, the Drugs Controller General of India (DCGI) approved the Subject Expert Committee (SEC) suggestion to begin Phase II/III clinical studies for Covaxin (COVID vaccine), an immunisation being developed by Bharat Biotech Ltd.
On 17 May 2021, the Institute of Nuclear Medicine and Allied Sciences (INMAS) and Dr. Reddy's Laboratories (DRL) in Hyderabad developed and delivered 2-deoxy-D-glucose (2-DG), an anti-COVID drug, to the Ministry of Defence.
The government has stated that Amphotericin-B, an antifungal drug, will be used to improve treatment options.
Indradhanush 3.0, which began in March 2021 in different states and academic institutions, aims to vaccinate children and pregnant women who missed out on vaccinations due to the COVID-19 epidemic. The goal of this mission-driven approach is to accelerate the immunisation of children and pregnant women.
The National Commission for Allied Healthcare Professions Bill 2021 established a body dedicated to regulating and maintaining education and service standards for healthcare professionals in March 2021.
The Union Budget 2021 increased the opportunity to invest in the healthcare system by 137%. The total healthcare industry budget for the FY 2022 was approximately USD30.7 billion.
The Union Budget for 2021–22 announced an expenditure of INR640 billion (USD8.8 billion) on healthcare (ie, primary, secondary, and tertiary care, healthcare systems, and institutions to detect and cure new and emerging diseases) for the next six-year financial plan (ie, until FY 2022).
In the Union Budget for 2021–22, plans were unveiled to launch "Mission Poshan 2.0" in 112 aspirational districts.
Emerging opportunities in the medical device sector in India
In India's medical equipment industry, an exciting new opportunity has emerged. Most modern medical devices used in India today are imported from other countries, with China serving as the primary source. With a total market value of approximately USD11 billion, India ranks 19th among the world's medical device markets. This industry is expected to grow to USD50 billion in the next five years because of several government initiatives, including the Ayushman Bharat initiative, which aims to provide affordable healthcare to all citizens. According to World Bank data, India has the fourth-largest Asian market, trailing only Japan, China, and South Korea, with a potential rate of growth of 28%.
With the government's demand for self-sufficiency and the COVID-19 ban in place, India has created new opportunities for a wide range of businesses, including medical device manufacturing. The market is currently growing at an 18% annual rate, and it is expected to reach USD100 billion within the next two to three years. Because of the current market dynamics, Indian manufacturers are in an excellent place to start producing medical devices.
The Indian government's think tank, Niti Aayog, has created a roadmap to promote medical equipment manufacturers in India. The government has also permitted 100% FDI in medical product manufacturing companies under an automatic procedure. The Indian government has devised plans to remove all barriers to investment and to provide tailor-made solutions to transform India into a medical device manufacturing hub. The medical device manufacturing industry includes patient aids, dental products, MRI machines, prostheses, and disposal and consumables.
Medical device manufacturing parks are part of initiatives such as "Make in India", and some states have been granted permission by the Indian government to build them. Six medical device manufacturing clusters will be established in states such as Andhra Pradesh, Kerala, Telangana, Tamil Nadu, Maharashtra, and Sikkim. Domestic medical device manufacturing will be able to produce more sophisticated and higher-end medical devices at a lower cost, while also creating new jobs, thanks to these clusters. The ongoing crisis has demonstrated the country's ability to increase manufacturing to meet increased demand for PPE kits, ventilators, and other life-saving equipment. However, to transition the country from a medical equipment manufacturer to a medical equipment manufacturing hub, additional challenges must be overcome. To facilitate international trade, component inputs used in the manufacture of medical equipment in India must also be streamlined. One positive effect of the government offering tax breaks to medical equipment manufacturers would be to stimulate the growth of these companies in the country.
Comment
Healthcare growth in India is expected to accelerate in the post-pandemic era. The Indian government's Ayushman programme has aided in the provision of healthcare to the country's underprivileged. The underprivileged now have equal access to care regardless of their financial situation. Many more projects like this will allow healthcare providers to establish a stronger presence in rural areas. The Indian government is also working on new sustainable development goals (SDGs) for the coming decade. Its purpose is to assist those who are less fortunate, improve public health, and maintain societal harmony. Its mission is to eliminate malnutrition in people of all ages while also promoting the availability of safe drinking water, adequate sanitation, and proper hygiene. The healthcare system faces numerous challenges and opportunities, but it is well-positioned for achievement thanks to government initiatives.
A large country like India provides a plethora of opportunities for medical device companies. As a result of excessive capital investment in advanced diagnostic facilities, the country has now emerged as a significant destination for more expensive diagnostic services for a broader range of people. Furthermore, Indians who use medical services are more concerned about their overall health. Because the Indian healthcare market is so diverse, there are numerous opportunities for providers, payers, and medical technology. As firm competition grows, many companies are looking for new dynamics and trends to help their businesses. The hospital business in India is expected to grow at a CAGR of 16–17% from USD61.79 billion in FY17 to USD132.84 billion in FY22. The Indian government intends to increase public health spending to 2.5% of GDP by 2025 as part of its long-term healthcare strategy. Furthermore, the country provides numerous opportunities for research and development as well as medical tourism. Finally, both urban and rural India offer exceptional investment opportunities in healthcare infrastructure.
---
In the post-pandemic period, India is likely to see an increase in the number of possibilities and ease of doing business for Medical Devices and Consumer Healthcare Products. The legislation and activities aimed at making business simpler in the medical device sector, as well as upcoming prospects, are discussed in this guide authored by @Manisha Singh & @Pankaj Musyuni.