Introduction
Gaming is one of the fastest-growing industries in India, clocking 40% growth in 2019–20. The industry generated US$ 1.5 billion in net revenue during this period and is expected to surpass US$ 5 billion by 2025. Mobile phones dominate the Indian gaming industry, with phone-based gaming apps accounting for 86% of total gaming apps in 20211.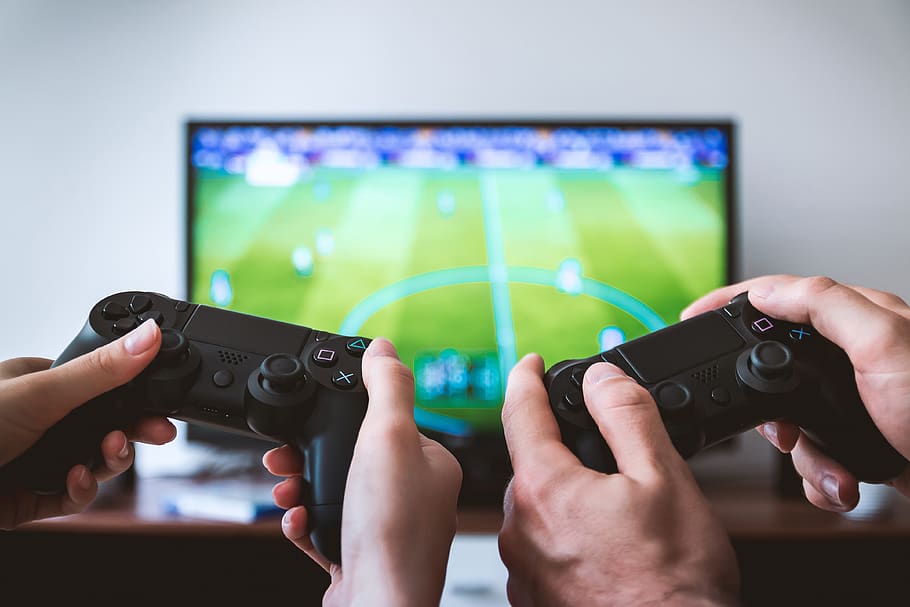 With the user base of online games growing in India, there is a need to ensure that such games be offered in conformity with Indian laws and that the users of such games are safeguarded against potential harm. The online gaming industry has a high risk of causing potential harm to users such as addiction and loss of earnings leading to mental stress. In addition, there is an increase in the number of and children online gamers, therefore it has become important to keep the gaming ecosystem safe. Further, as the gaming industry is growing there are grievances on the rise and there is no grievance redressal mechanism in place to resolve such grievances.
Consequently, with a view to enable consideration of issues related to online gaming in their totality, the Government of India has allocated matters related to online gaming to the Ministry of Electronics and Information Technology 2.On this backdrop, the Ministry of Electronics and Information Technology ("MEITY") has proposed amendments to the Information Technology (Intermediary Guidelines and Digital Media Ethics Code) Rules, 2021 ("2021 Rules") to create a framework to govern the operations of online gaming intermediaries ("Draft Gaming Rules"). MEITY has invited public comments on the Draft Gaming Rules till January 17, 2023.
Definitions Proposed
The Draft Gaming Rules proposes the following definitions:
Online Gaming Intermediary: Rule (qa) of the Draft Gaming Rules defines "Online gaming intermediary" as an intermediary that offers one or more than one online game.
"Online Game" Rule (qb) defines "Online Game" as a game that is offered on the Internet and is accessible by a user through a computer resource if he makes a deposit with the expectation of earning winnings.
The explanation to Rule (qb) also provides that:
'Deposit' means the deposit made or committed to, in cash or in kind, by the user for participating in an online game. "winnings' means any prize, in cash or in kind, that is distributed or intended to be distributed to a user of an online game based on the performance of the user and in accordance with the rules of such online game.
Comments: As per the proposed definitions "online games" that involves an element of payment would fall within the definition of online game. An intermediary that provides an online game is proposed to be regulated by the Draft Gaming Rules once the Draft Gaming Rules comes into force. However, by virtue of the definition of "online games" requiring a payment, in case of an intermediary providing online games in which no payment is made, such intermediary will fall outside the ambit of the Draft Gaming Rules.
Additional due diligence compliances by online gaming intermediary
There are certain additional compliances to be undertaken by an online gaming intermediary while offering online games. The additional compliances inter alia include3:
Display a demonstrable and visible mark of registration on all online games registered by the self-regulatory body;
Inform the user of the computer resource the rules and regulations, privacy policy, terms of service and user agreements;
Prominently publish on its website, mobile based application or both, a random number generation certificate and a no bot certificate from a reputed certifying body for each online game offered by it;
Identify the user and verify his identity at the time of commencement of a user account-based relationship. For KYC of the user, the online gaming intermediary will have to follow norms laid down for entities regulated by the Reserve Bank of India;
Assign an employee of the online gaming company as the Grievance Officer. The employee must be resident in India;
Appoint a Chief Compliance Officer, who shall be a key managerial personnel or such other senior employee of the online gaming intermediary who is resident in India, and who shall be responsible for compliances;
Appoint a nodal contact person for 24×7 coordination with law enforcement agencies
Enable users who register for their services from India, or use their services in India, to voluntarily verify their accounts by using any appropriate mechanism;
Have a physical contact address in India published on its website or mobile based application, or both, for the purposes of receiving any communication addressed to it; and
Inform its users of the change to its rules and regulations, privacy policy or user agreement immediately after such change is effected, in English or any language specified in the Eighth Schedule to the Constitution, in the language of his choice.
Self-Regulatory Body
The Draft Gaming Rules proposes setting up of a self-regulatory body ("SRB"). The SRBs will be registered by MEITY based on the following criteria4:
(a) number of online gaming intermediaries who are its members;
(b) its track record in promoting responsible online gaming;
(c) the general repute, the absence of conflict of interest and the relevance and suitability of the individuals comprising its Board of Directors or governing body; and
(d) The Board of Directors or governing body consisting of: (i) an independent eminent person from the field of online gaming, sports or entertainment, or such other relevant field; (ii) an individual who represents online game players; (iii) an individual from the field of psychology, medicine or consumer education, or such other relevant field; and (iv) an individual with practical experience in the field of public policy, public administration, law enforcement or public finance, to be nominated by the Central Government; (v) an individual from the field of information communication technology: 5
The SRB shall be responsible to grant membership to an online gaming intermediary6, develop frameworks to verify, register and monitor online games7, establish a mechanism for time-bound resolution of such complaints of users that have not been resolved by the grievance redressal mechanism of its member online gaming intermediary8.
Online games will have to be registered with the SRB, and only such games approved by the SRB will be allowed to legally operate in India.
Conclusion
Any online gaming intermediary that provides an online game involving an element of payment is proposed to be regulated by the Draft Gaming Rules. However, it is important to note that where there is no payment element in a game played over the internet, such games will not fall within the ambit of "online games" for the purposes of the Draft Gaming Rules and thus will be exempted from the ambit of the regulations. The rationale behind such an exemption for non-payment online games is not clear.
In the absence of a central law or regulations governing online gaming, various state governments have framed new rules and ordinances governing online gaming. The proposed Draft Gaming Rules will reduce the requirement of compliance with state-wise regulatory framework which is a big challenge for the gaming industry. The gaming industry would also be more accountable and thus safer for the end consumers.  Overall, the proposed Draft Gaming Rules is definitely a positive step for a centralized framework to regulate the fast-growing online gaming industry. However, in our view online games which do not require payment must also be included in the ambit of the Draft Gaming Rules.
Footnotes
1 https://www.ibef.org/blogs/india-s-nascent-gaming-industry-on-the-rise
2 https://innovateindia.mygov.in/online-gaming-rules/
3 Rule 4(A)
4 Rule 4(B)3
5 Rule 4(B)(2)(3)
6 Rule 4B(5)
7 Rule 4B(6)
8 Rule 4B(8)
The content of this article is intended to provide a general guide to the subject matter. Specialist advice should be sought about your specific circumstances.