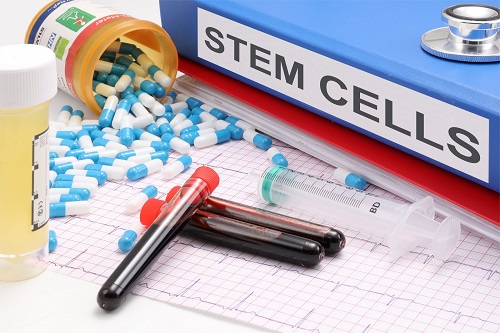 The science and technology of stem cells has evolved significantly since late 19th century. Patentability of stem cell technology has witnessed substantial growth in India and elsewhere.
That said, in order to secure patent protection in India, it is pertinent to word claims in such a manner that the same qualifies criteria of patentability as outlined in the Indian Patents Act, 1970 (herein after referred to as "the Act").
Some relevant provisions are listed below:
Section 3(b) of the Act, "an invention the primary or intended use or commercial exploitation of which could be contrary public order or morality or which causes serious prejudice to human, animal or plant life or health or to the environment," is precluded from patentability.
Section 3(c) of the Act, "the mere discovery of a scientific principle or the formulation of an abstract theory or discovery of any living thing or non-living substance occurring in nature" is precluded from patentability.
Section 3(i) of the Act bars patentability of "any process for the medicinal, surgical, curative, prophylactic diagnostic, therapeutic or other treatment of human beings or any process for a similar treatment of animals to render them free of disease or to increase their economic value or that of their products."; and
Section 3(j) of the Act states that "Plants and animals in whole or any parts thereof other than micro-organisms but including seeds, varieties and species and essentially biological processes for production and propagation of plants and animals."
Few examples of claim types which have been accepted by the Indian Patent Office are listed in the below Table 1:
Table 1:
If we see the granted patent, then we will find that claims directed towards an in-vitro method of isolation of stem cells, culture medium for a proliferation of stem cells, DNA cassette for producing the stem cells and culturing methods are considered as patentable subject matter in India.
Patent prosecution of inventions relating to stem cell requires special preparation as the examiner invariably raise objections pertaining to Section 3 of the Act. Few tips and suggestions are provided below for dealing with said objections:
Section 3 (b) Objection:
Indian Examiners consider that the invention involves unethical ways of procuring stem cells. In such cases, if claimed method or product involves procuring of stem cell by ethical means such as taking unused embryos from in-vitro fertilization, aborted foetus termination of pregnancy, from umbilical cord blood, amniotic fluid, commercially available cell lines etc. and qualifies the patentability criteria as discussed above, then this objection may be addressed easily. Further, this objection can be met if the Applicant specifies benefits of the invention to the people and proves that it is not against public order or morality.
2. Section 3 (j) Objection:
This objection is raised when the claims are directed toward stem cells/cell lines per se. In order to avoid such an objection, the claims may be drafted towards subject matter listed in the above Table 1 i.e. A culturing method or culture medium comprising said stem cell. Further, this objection might also be raised on method types claims by the Examiners if they consider that the claimed method defines essentially biological process such cells multiplying in-vivo without any human inventions. To address this objection related to essentially biological process, it would be advisable to limit the scope of the claims till the process step which includes human intervention.
3. Section 3 (c) Objection:
This objection is usually raised when the Examiners considers that claims directed towards a product is a naturally occurring substance. In order to avoid such objections, the Applicant can argue and provide evidentiary support that claimed product is synthetically produced and involves substantial human intervention. Hence, the claimed product cannot be construed as "naturally occurring substance".
4. Section 3 (i) Objections:
As discussed above, a method of treatment is not patentable in India. Hence, while claiming a method which relates to production of specific type of stem cell for treating a disease, it will be prudent if the Applicant keep the scope of such claims limited to an in-vitro use only. Extending scope of protection to administering such laboratory produced stem cells to a patient will lead to objection pertaining to method of treatment.
Conclusively, one may note that stem cell-based inventions are patentable in India provided the claims of such patent applications are worded in an acceptable format as discussed above i.e. by claiming subject matter related to method of culturing the stem cells, culture medium required for the growth of stem cells, DNA cassettes for producing stem cells etc. Further, having few embodiments or working examples demonstrating that at the time of filing the application, invention does not involve any step of destroying human embryos or employs alternate/ethical means of obtaining the same such as taking unused embryos from in-vitro fertilization, aborted foetus termination of pregnancy, from umbilical cord blood, amniotic fluid, commercially available cell lines etc.. In case such facts are not specified by way of working examples in the complete specification, the applicant with the permission of the Examiner may submit such documented scientific results under an affidavit to establish the same. Sometimes, even after such submission of additional scientific results to show that no human embryo was destroyed, the Examiner may need to incorporate a disclaimer in the claim that for obtaining human stems cells, human embryos were not used.