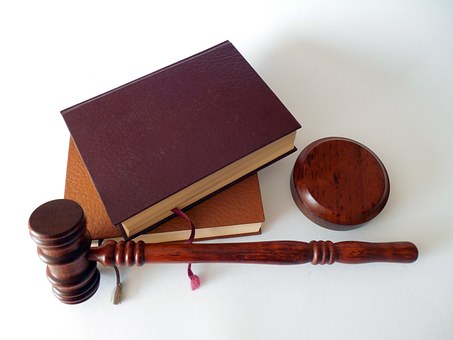 Threats of infringement weigh heavily on patentees who therefore closely monitor active and passive unauthorized uses of their patented inventions. This is not as easy as it may seem. What constitutes an imminent danger to a patent is a complex issue that demands not only proof of the existence of danger but also proof that the damage is substantial and could cause irreparable harm. To prevent this, the patentee may apply for an anticipatory or quia timet injunction. Courts grant such injunctions to restrain wrongful acts that are threatened or imminent but which have not yet happened. There has been a notable increase in patent cases where infringing activities may not yet have occurred, but the patentee seeks an injunction. The patentee seeks to show that the activities of the competitor will lead to a likely future infringement. Courts are experienced in dealing with cases of threatened trademarks and copyright violations, but the trend of seeking anticipatory injunctions in patent cases, particularly those involving pharmaceuticals, is a recent development.
The involvement of equity. The origin of the anticipatory injunction lies in English courts of equity. In Fletcher v Bealey, Justice Pearson J explained what is necessary for an application to succeed.
"[T]here are at least two necessary ingredients for a quia timet action. There must, if no actual damage is proved, be proof of imminent danger and there must also be proof that the apprehended damage will, if it comes, be very substantial. I should almost say it must be proved that it will be irreparable, because, if the danger is not proved to be so imminent that no one can doubt that, if the remedy is delayed, the damage will be suffered. I think it must be shown that, if the damage does occur at any time, it will come in such a way and under such circumstances that it will be impossible for the plaintiff to protect himself against it if relief is denied to him in a quia timet action."
The Supreme Court in Kuldip Singh v Subhash Chander Jain and Ors cited Fletcher v Bealey with approval and added, "a quia timet action is a bill in equity. It is an action preventive in nature and a specie of precautionary justice intended to prevent apprehended wrong or anticipated mischief and not to undo a wrong or mischief when it has already been done."
Threatened injury. The court in Kuldip Singh also quoted with approval the explanation of threatened injury in Kerr on Injunctions.
"The court will not in general interfere until an actual nuisance has been committed; but it may … restrain acts which, when completed, will result in a ground of action, interfere before any actual nuisance has been committed, where it is satisfied that the act complained of will inevitably result in a nuisance. The plaintiff, however, must show a strong case of probability that the apprehended mischief will in fact arise in order to induce the court to interfere."
It is clear, therefore, that the plaintiff must show equity before he claims that he is entitled to make an application. The plaintiff must also show that there will be a nuisance of a serious character or that the damage will be substantial and irreparable if the court does not interfere.
Looking forward. Courts are well aware of the law of threatened injury and do not hesitate to apply it in cases of threatened patent infringement. Courts cannot remain mute spectators in the face of such threats of infringements and deny precautionary justice. These are preventive actions, which cannot wait to undo a wrong, or mischief when it has already been done. However, not every action of the defendant will amount to a threat of infringement. In Bayer Corporation & Ors v Union of India & Ors the obtaining of a compulsory licence was held not to be imminent danger of infringement. In Matrix Laboratories Limited v F. Hoffman-La Roche a similar finding was made where the defendant had conducted clinical trials.
However, the actions of companies in taking steps to advertise drug launches were found to constitute an imminent threat to infringement. These findings show that courts distinguish between real and fanciful imminent dangers of infringement. Courts are likely to defer decisions where questions of law and fact are raised in deciding the probable threat of infringement. Another factor influencing courts is the demand of equity that applicants come with clean hands. The grant of anticipatory injunctions may be adversely criticized as they are often sought in pharmaceutical patent cases against generic drug manufacturers. Nevertheless, in proper cases courts can act where necessary to prevent the occurrence of damage.
---
Recourse measures for apprehension of infringement by DPS Parmar
https://www.vantageasia.com/recourse-measures-apprehension-infringement/
Article was 1st published in the India Business Law Journal.