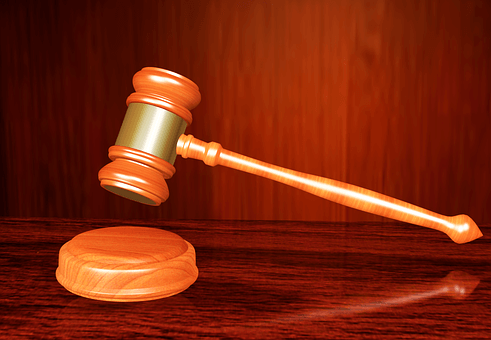 There were several suits filed by the Plaintiff (Crocs) against number of Defendants for design infringement of its footwear. Initially, the relief in the nature of temporary injunctions was granted which was subsequently vacated. The Delhi High Court while vacating the injunction also imposed costs on the plaintiff towards fees paid by each of the Defendants to their counsels. The court noted that Section 35 CPC as applicable to commercial courts provides that costs can be imposed at different stages of the suits including at the time of disposal of the interim applications. It was decided that costs shall be paid by the plaintiff to the defendants within a period of four weeks of the affidavits of costs being filed by the defendants. In addition to legal cost, the defendants were also granted for a sum of Rs. 2 lacs each subject to final decision towards costs incurred for these proceedings as the Defendants suffered losses of profits on account of initial interim injunctions.
An appeal was preferred before the Division Bench against the single judge's order. The Division Bench also considered the rationale behind Section 35 (2) as amended by the Commercial Courts Act and observed that the general rule while awarding cost is that the unsuccessful party should be directed to pay costs to the successful party. The court noted that one of the objectives of amending the law relating to commercial claims was to ensure that successful parties secures reimbursement for the costs they incurred and at the same time, the court was granted an overall discretion. Since hearings at the interim stage took a considerable time and the defendants had to engage the counsels and labored under interim orders, the Division bench found the costs imposed reasonable and accordingly dismissed the appeal.
This matter then reached at the Supreme Court which vide its order dated September 23, 2019 directed the Plaintiff to pay the cost to the defendants/ respondents within a period of four weeks subject to the result of the suit. With the Supreme Court affirmation, the commercial disputes are likely to have more such examples especially in cases where there has been wastage of time of the Courts and one of the parties really cannot succeed.
---
Omesh Puri discusses a recent order wherein the Supreme Court agrees with the Delhi High Court's order on award of cost of proceedings under Section 35 CPC. The Article, first published on Lexology can be viewed at  https://www.lexology.com/library/detail.aspx?g=9dc913b4-6dcf-41c7-bca3-6c981f2479cb