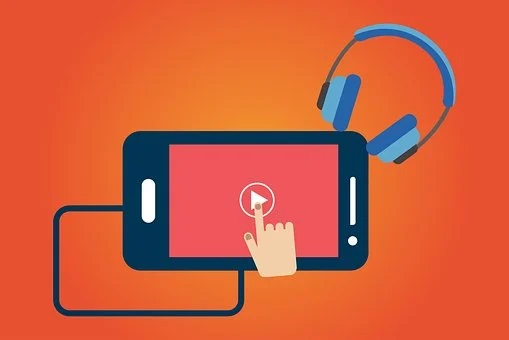 Recently, a number of video-sharing platforms, wherein users can create and share original content or lip-sync to songs and movie scenes, have run into a legal tangle with a major music producer.
Super Cassettes Industries Pvt Ltd, also known as T-Series, is the largest music record label in the Indian music industry and holds a market share of approximately 70 to 80%, as per a report by BBC published in May 2019. The company has been standing for over 3 decades and owns almost 160,000 songs and 55,000 music videos in various languages including English, Hindi, Punjabi, Kannada, Tamil, Telugu, etc. It also has the most subscribed channel in the world on YouTube. Understandably, the music mogul holds exclusive copyright ownership over a plethora of original creations, many of which are used on video sharing platforms.
Deterrence Measures
Recently, T-Series issued legal notices against video-sharing apps, including Roposo, Snack Video, Bolo Indya, Mitron, MX Player's Takatak, Triller, and Josh for various copyright violations by using the company's intellectual property on their platforms. The company has also claimed damages amounting to INR 35 million and to declare accounts of all profits illegally earned from such violations.
In a cease and desist letter sent to Triller, a US-based video sharing platform, T-Series has alleged that the app illegally stores, reproduces, and streams its copyrighted sound recordings, lyrics, and compositions. Moreover, in the case of Super Cassettes Industries Pvt. Ltd versus Relevant E Solutions Pvt Ltd. & Ors, T-Series alleged that Roposo violated its copyright in different ways for commercial use, including by illegally extracting copyrighted music from the devices of its users, creating an illegal song library, using copyrighted music for its advertisements and promotions, without getting the license to use by T-Series. They further alleged that the app removed/changed Rights Management Information about the copyrighted songs, in violation of the Indian Copyright Act, 1957.
The defendants refuted the claim that their app extracts songs from users' devices. They asserted that all infringing material from their platform has been removed, in compliance with the claims of the plaintiff. They further stated that they are mere intermediaries and would comply with more requests for removing copyrighted content if they are provided with URLs of the same. The matter is currently pending in Delhi High Court.
T-Series has been enforcing copyright protection for years now. YouTube, one of the biggest video sharing platforms in the world, had been involved in a lawsuit with T-Series more than a decade ago. T-Series had filed a copyright infringement lawsuit against YouTube for allowing users to upload videos containing its music onto YouTube, without the label's permission. The Delhi High Court passed an interim order in the favour of T-Series. The matter was eventually settled out of court. Currently, T-Series provides a license to use to platforms like YouTube, Facebook, Amazon, Amazon Prime, Amazon Music, Gaana, Saavn, Wynk, Spotify, etc., for use of its copyrighted content. As soon as a copyright violation is reported, these platforms remove the infringing content and notify the user of the violation.
The Flip Side
In their defense, many apps claim to be such platforms where the users generate content. Therefore, it makes it difficult for them to monitor copyright violations. One of the platforms which have been subjected to the legal notice, Bolo Indya, has claimed that they do not offer audio and video library as a feature to users and thus there is no base for any breach of music rights. They further claimed that the users post videos on the app which were created on other apps which have now been banned. As and when such videos are reported, they remove it from the platform altogether.
The Indian Information Technology law also grants some protection to "intermediaries", by considering some online platforms as mere third parties which only "act on behalf of" its users. While some apps can claim this as defense, others may not. Video sharing apps provide a library of songs to choose from, which disputes their stance of an intermediary.
Therefore, these budding platforms need to tread with caution. The intellectual property regimen is stronger than ever, and stakeholders are leaving no stone unturned to ensure protection. While catering to huge demand and market needs, video sharing platforms must also be considerate about possible copyright and other intellectual property violations which may lead them to trouble if ignored.
---
Authored by Manisha Singh & Simran Bhullar, the article was 1st published on Axfait.