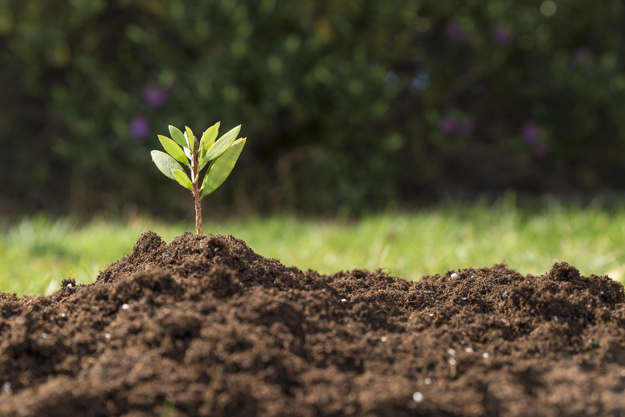 Over the years, we have seen the emergence of many controversial plant patents in India and other jurisdictions. For example, when a plant-related patent for genetically engineered cotton cell lines was granted to Agracetus in 1994, it drew a public outcry and protests from Indian cotton growers.
According to the farming community in India, such patents are prejudicial to the interests of a nationally important major crop, and could negatively affect the Indian economy.
This government later revoked the controversial patent under section 66 of the Patents Act, and became even more cautious about plant patents after it joined The Agreement on Trade-Related Aspects of Intellectual Property Rights (TRIPS) in 1995.
India's national patent law was modified to meet the TRIPS requirement with the introduction of section 3(j) in May 2003, to bar patents on plants.
Similarly, India fought a tough battle to restrict the claims of the basmati rice plant patent granted in the US to Texan company RiceTec in 2000.
"ENABLEMENT AND HUMAN INTERVENTION CRITERIA MAY BE USEFUL TO SEEK PATENTS FOR PLANTS."  – DPS PARMAR, LEXORBIS
Sixteen claims relating to the patent were invalidated following India's opposition at the US Patent and Trademark Office.
In India, the Department-Related Parliamentary Standing Committee on IPRs recommended in a 2021 report on IP rights that the government revisit the possibilities for patenting plants and seeds which are otherwise barred under section 3 (j) of the Patent Act, 1970 as amended in 2005.
Parliamentary committee recommendations
In para 12.1 (iii) of the report, the committee recommends that "a thorough analysis should be conducted by the Department on approving the patents on plants and seeds favourable to the agriculture sector of the country with a pre-condition of making Government of India as a participant in the patent.
"It recommends the Department to hold proper discussions and wide consultations with farmers groups/associations and necessary stakeholders to examine the plausibility of allowing the patents on plants and seeds that yields benefits to the farmers of the country." This clearly points towards seeking approval of patent on plants and seeds in India as well.
Plant patent law in the US
The granting of plant patents is not new in the US. In fact, the first Plant Patent Act was passed there in 1930, and the first plant patent was granted to Henry Bosenberg for asexually producing a new variety of climbing or trailing roses in 1931. Like patent rights, plant patents grant the "right to exclude" others from asexually reproducing, selling, or using the patented plant during its 20-year term of protection.
Plant patents in India
In 2005 there was vocal opposition to the granting of patents to plants, their parts and seeds, to protect farmers in India from any kind of restriction on their right to save seeds for growing in the next season.
A corollary section 3(J) as introduced in May 2003 clearly put a bar on patenting inter alia "plants […] in whole or any part thereof [… ] but including seeds, varieties and species and essentially biological processes for production or propagation of plants" . Consequently, plant cells, lines and tissues are also not patentable. Additionally, methods and processes of horticulture and agriculture continued to remain non-patentable under section 3(h). However, genetically modified plants were made patentable under the patent law to meet the requirement of the TRIPS agreement.
"NEW PLANTS OR SEEDS THAT HAVE IMPROVED THROUGH NATURAL SELECTION AND BEEN MERELY DISCOVERED ARE NOT QUALIFIED AS PATENTABLE."
In 2001, India opted for a sui generis system to provide protection for plant varieties with a safeguard to protect farmers' rights under the Plant Variety Protection and Farmers' Rights Act (2001). This opened a new channel for the protection of plant varieties in India.
However, exceptions to plant patents, including seeds, varieties and species, and biological processes for the production or propagation of plants, were implemented through a new non-patentable clause under section 3 (j) since May 2003. These provisions were declared as TRIPS compliant by the Dispute Settlement Body of the World Trade Organization when it was declared that India was now in full compliance with its "international obligations" to the WTO, including TRIPS.
New paradigm on plant patents
It is possible to obtain patents on plants and seeds that benefit farmers if they are defined by a single DNA sequence that has been created by any one person. Many patents on genetically modified plants and seeds have been granted in India.
However, new plants or seeds that have improved through natural selection and been merely discovered are not qualified as patentable for the simple reason that farmers are free to save the best seeds and plants to ensure optimum future yields.
Plants discovered in an uncultivated state and asexually developed plants are also not eligible for patent protection.
However, the recommendation of the parliamentary committee clearly points towards seeking approval of patents on such new plants and seeds. This means that such plant and seeds could be brought under patent protection for whoever invents or discovers and reproduces asexually any distinct and new variety of plant, or invents or discovers and reproduces seeds to produce new and better varieties of plants, which are not protected under law in India.
This opens the possibility for adopting a new sue generis act in India in line with US plant laws but with proper safeguards by securing the rights of the farmers to regrow and sell the saved improved seeds obtained through natural selection.
The committee also recommended that plant patent rights are required to be taken jointly with the government. The parliamentary committee is not seeking a patent for every plant; even in the US, not every plant is patentable and tuberous plants for example are kept out of the patentability net. Plants discovered in an uncultivated state are also not eligible for patent protection.
Conclusion
Normally, patents are denied to plants based on objections that new plants resulting from the product of nature are merely fruits of our natural world. The patenting of products of nature is denied in all jurisdictions. Another objection to plant patents is that mere discoveries should be excluded as patentable subject matter.
However, enablement and human intervention criteria may be useful to seek patents for plants. This recommendation of the parliamentary committee seeks to remove this bar on the patent protection and make newly discovered plants including cultivated mutants, hybrids, and seedlings in cultivated areas eligible for patent protection as well.
The government can now open this debate on the patenting of plants and seeds and seek comments from stakeholders including farmers to form a considered opinion to implement the recommendations of the parliament committee.
These deliberations will open avenues for new patentable subject matter. It is not clear whether horticulture or ornamental plants would be covered for such patentability.
However, this is certainly a welcome move to promote and protect plant and seed patents. It will help promote the innovation of farmers and plant nursery skilled workers in India as well. The committee did not recommend adopting a sui generis plant and seed patent act to provide protection for whoever invents or discovers and reproduces asexually any distinct and new variety of plant, or seeds to produce new varieties of plant. But the future feasibility of this action cannot be ruled out.
---
DPS Parmar discusses the emergence of plant patents in India in light of the recommendations of the parliamentary committee.