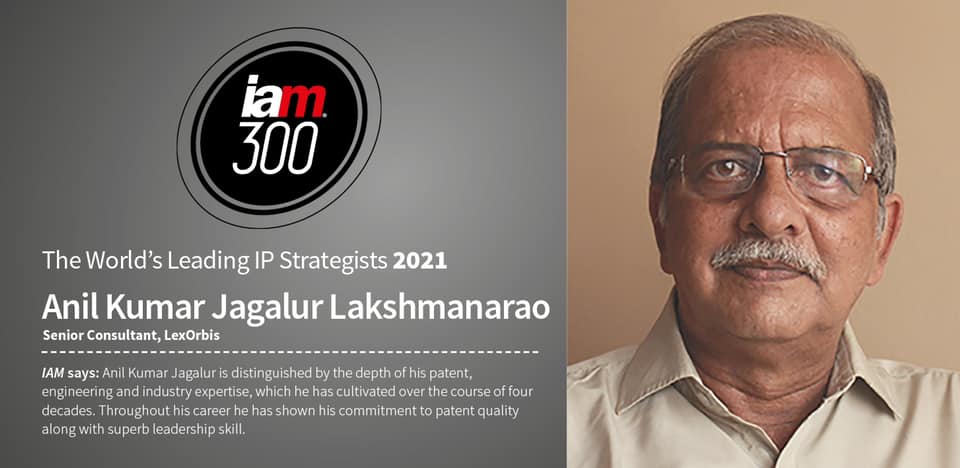 We are pleased to share, JL Anil Kumar, Senior Consultant at LexOrbis Bengaluru has been recognized by IAM Strategy 300 as "The World's Leading IP Strategists 2021".
IAM identifies the individuals who are leading the way in the development and implementation of strategies that maximise the value of IP portfolios through their robust research.
IAM Says: Anil Kumar Jagalur is distinguished by the depth of his patent, engineering and industry expertise, which he has cultivated over the course of four decades. Throughout his career he has shown his commitment to patent quality along with superb leadership skill.
#IAM #IAM300 #IAMStrategy #Patents #IP #IPR #India #LexOrbis