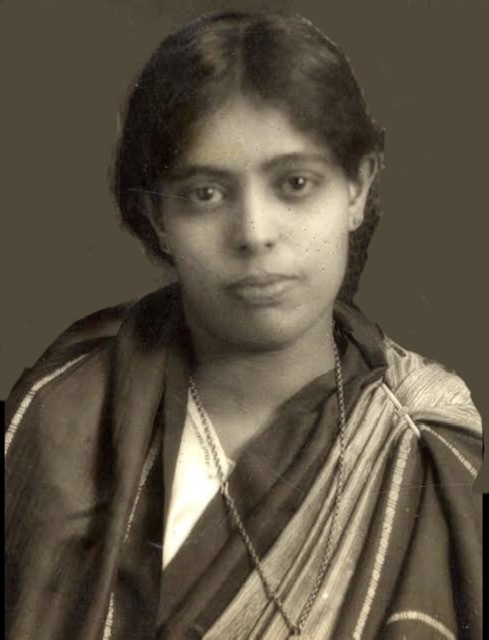 Papua New Guinea, in Oceania, had the sweetest breed of sugarcane in the world. Sugarcane varieties available in India, however, had low sugar content and therefore large quantities of it was needed to produce a given amount of Sugar. All that changed when new varieties of sugarcane with much higher sugar content were bred and made available to farmers in India. So, if you are in India, every time you use a spoonful of sugar, some thanks are due to a scientist and inventor who produced strains of sugarcane that had a high sugar content.
Janaki Ammal was an expert in cytogenetics. She used her expertise to generate new high yielding varieties of sugarcane in the laboratory. Not only that. These strains were well adapted to Indian conditions. This revolutionised Indian sugarcane farming and the sugar industry.
She cross-bred hybrids. To explain what she did in a very simple way: Hybrids are normally sterile. But by inducing what is called polyploidy she was able to create high yielding strains of the sugarcane that would do well in Indian conditions. Normally any offspring has a pair of chromosomes – one from the male and one from the female. Polyploidy means there are multiple pairs of chromosomes. This increases the chances of offspring of hybrids not being sterile.
Her other important work, apart from that on sugarcane, included those on eggplant (brinjal). She also worked on the cytogenetics of a range of plants.
Janaki Ammal, born in 1897 in Tellicherry, was the daughter of Diwan Bahadur Edavalath Kakkat Krishnan and Devi Kuruvayi. Janaki Ammal studied at the Sacred Heart Convent, Thalassery, followed by Queen Mary's College, Madras. She did her Honours degree in Botany from the Presidency College and then went to the University of Michigan in 1924, where she got a master's degree in botany in 1926. She returned to India to work as a professor in the Women's Christian College, Madras. However, after a few years, she returned to the University of Michigan and got her PhD in 1931.
Janaki Ammal then became an Assistant Professor of Botany at the Maharaja's College of Science in Thiruvananthapuram – now known as University College. She then joined the John Innes Institute, Merton, London, and worked with C. D. Darlington, who became a long-term collaborator. She then worked at the Sugarcane Breeding Institute in Coimbatore where she produced hybrids including several intergeneric crosses.
In 1939 she went to attend an International Congress of Genetics in Edinburgh. While she was there, the second world war broke out and she could not return to India. She joined the John Innes Centre as an assistant cytologist to Darlington. Together. they created a Chromosome Atlas of Cultivated Plants. She received an invitation to work as a cytologist at the Royal Horticultural Society, Wesley. There, during 1945 to 1951, she studied Magnolias, their cytology, and conducted experiments on their hybridization.
The government of India invited her to reorganize the Botanical Survey of India. She was appointed the first director of the Central Botanical Laboratory at Allahabad. She then served as an officer on special duty at the Regional Research Laboratory in Jammu. She also worked at Bhabha Atomic Research Centre at Trombay.
She settled down in Madras in November 1970, working as an Emeritus Scientist at the Centre for Advanced Study (CAS) in Botany, University of Madras. She lived and worked in the Centre's Field Laboratory at Maduravoyal until her death 1984.
Janaki Ammal is mentioned among Indian Americans of the Century in an article in the India Currents magazine published on 1 January 2000, by S. Gopikrishna and Vandana Kumar: "In an age when most women didn't make it past high school, would it be possible for an Indian woman to obtain a PhD at one of America's finest public universities and also make seminal contributions to her field?!"
Kerala-born Ammal was arguably the first woman to obtain a PhD in botany (1931) in the US She remains one of the few Asian women to be conferred a DSc (honoris causa) by her alma mater – the University of Michigan. During her time at Ann Arbor, she lived in the Martha Cook Building, an all-female residence hall and worked with Harley Harris Bartlett, Professor at the Department of Botany.
Janaki Ammal was elected Fellow of the Indian Academy of Sciences and the Indian National Science Academy. The University of Michigan honoured her with an LL.D. in 1956, recognising her contributions to botany and cytogenetics. She was the recipient of the Padma Shri in 1977.
Two awards were instituted in her name in 1999: E. K. Janaki Ammal National Award on Plant Taxonomy and E. K. Janaki Ammal National Award on Animal Taxonomy. There is an herbarium with over 25,000 plant species in Jammutawi, named after Janaki Ammal. A scholarship to PhD students from developing countries is offered by John Innes Centre in her name. Many plants have been named in her honour. The Royal Horticulture Society, Wisley, – named a cross-bred variety of Magnolia she created after her – Magnolia Kobus Janaki Ammal. Indian plant breeders, Girija and Viru Viraraghavan, bred a new rose variety and named it E. K. Janaki Ammal.
---
When we enjoy a sugary treat or add a spoon of sugar to our coffee or tea, we should thank the inventor Janaki Ammal. She did pioneering research and invented ways of making Indian sugarcane sweeter and yield more sugar! Continuing his series on women inventors, J L Anil Kumar, Senior Consultant, LexOrbis tells the exciting story of Janaki Ammal's life and work.