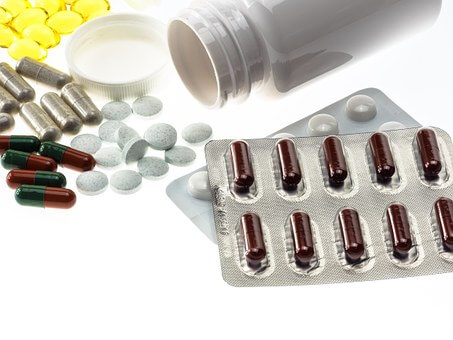 The United States Trade Representative (USTR) has released its annual Special 301 Report, which assesses the state of intellectual property rights (IPR) protection and enforcement around the world. The report retained India on its Priority Watch List, noting that "concerns remain regarding copyright piracy and weak IPR enforcement." In particular, the USTR is "monitoring the restriction on patent-eligible subject matter in Section 3(d) of the Indian Patents Act and its impacts."
Section 3(d) is a key provision of India's patent law that allows for the exclusion of patents on certain products, including those that are not significantly different from existing products or that do not offer a significant therapeutic advantage over existing treatments. The USTR's concerns about this provision echo those of the pharmaceutical industry, which has long argued that Section 3(d) is too restrictive and prevents the development of new and innovative medicines for patients in India. However, many public health advocates believe that Section 3(d) is an important safeguard against frivolous patenting and ensures that patents are only granted for truly innovative products. The USTR's continued focus on this issue suggests that it may be seeking to pressure India to make changes to its patent law in order to provide greater protection for pharmaceutical companies.
We spoke with Manisha Singh, founder and managing partner of LexOrbis to take a deeper look at Indian Patent Law On Pharmaceuticals.
Conventus Law: How is the Indian stance on narrow patentability different from other jurisdictions?
LexOrbis: When Indian national patent law was amended in 2005 to comply with the TRIPS requirement, the Indian Parliament introduced a provision under Section 3(d) of the Indian Patents Act, 1970 to stop the so called "patent extension strategy" or "evergreening" of patents by the innovator companies. This added provision in Indian patents law makes the "derivatives of know substance" non-patentable subject matter, if such derivatives do not demonstrate "enhanced" efficacy over the known substance. Later, the Supreme Court of India in Novartis' Gleevec case, further narrowed down the scope of patentability of pharmaceutical substance by holding that the term "efficacy" in Section 3(d) relates to "therapeutic efficacy". As such, application of the provisions under Section 3(d) render "derivatives" of known substance patent ineligible until an additional requirement of demonstration of enhanced "therapeutic efficacy" is established for it to consider as patent eligible subject matter.
Conversely the US patent laws states the patent eligible subject matters i.e., states which inventions are/can be granted patents, and then evaluate claims for judicial exception (non-patentable subject matter). Claims directed to judicial exception would still be allowed if the claim as a whole includes additional limitations amounting to significantly more than the exception.
CL: Why is Section 3(d) of the Indian Patents Act's interpretation such a matter of debate for Pharma companies?
LexOrbis: Interpretation of Section 3(d) of the Indian Patents Act (IPA) has undergone debate because it adds an additional burden on the applicant to make the "derivatives of known substance" patent eligible. The 'explanation' to Section 3(d), further enlarges the scope of "derivatives" to include salts, esters, ethers, polymorphs, metabolites, pure form, particle size, isomers, mixtures of isomers, complexes, combinations and other derivatives of known substance, unless they differ significantly in terms of efficacy. This provision not only hit the compounds/composition, which are at core of pharmaceutical products/process but also lays down a requirement for demonstration of enhanced efficacy, even though the claimed substance is a derivative or combination of known substances. Especially the terms "combinations" and "other derivatives" are interpreted broadly to invariably bring most of the inventions under the preclusion of Section 3(d) during examination, putting extra onus on the applicant to establish that the invention is not patent ineligible. Besides that, to demonstrate improved therapeutic efficacy, one requires to provide a comparative experimental data for claimed compound and the closest known substances.
CL: According to the Committee's report, Section 3(d) allows for "generic competition by patenting only novel and genuine inventions." How does this differ from other jurisdictions?
LexOrbis: Section 3(d), prescribes for requirement of technical advancement in form of enhanced therapeutic efficacy and thus acts as a mechanism to restrain patenting of inventions, which otherwise demonstrate improvements over the known drug on counts other than the enhanced therapeutic efficacy. For example, patenting of a new polymorph of a known drug, which provides better stability, would not be considered, unless the new polymorph outperforms the known form(s) of the drug in terms of showing enhanced therapeutic efficacy. Thus, as an outcome, this provision would preclude some patents in India which otherwise could be granted elsewhere. In other jurisdictions, for pharmaceutical inventions, if the inventive step is established, which may relate to better stability of the new polymorph of a drug, then there is no additional requirement of establishing better therapeutic efficacy.
CL: Does the section comply with the TRIPS agreement and the Doha Declaration?
LexOrbis: Yes, the Parliament after adding this provision in Indian patent laws in 2005 formed a technical committee to consider whether the provisions of Section 3(d) comply with the TRIPS Agreement or not. The Committee considered the question in the context of TRIPS and considering the flexibilities provided within the TRIPS framework, the Committee found that the amendments made in the Indian patent laws including the inclusion of Section 3(d) was in compliance with TRIPS.
CL: Patents are of immense importance in the Indian pharmaceutical sector. Would you suggest any improvements to the Pharma patent laws in India?
LexOrbis: Recently, a Parliamentary Committee reviewed the Indian IPR laws and placed its recommendations before the Parliament. Based on the recommendations, the Department of Industry and Internal Trade (DPIIT) of the Government of India, which is responsible for administration of Indian IP laws has initiated consultation process inter alia on reviewing in the provisions which lists out exclusion from patentability. Section 3 including 3(d) forms part of this review. We have recommended to the Department that scope of restriction imposed under various provisions of Section 3 are not clearly identifiable and it need to be revisited to reduce the ambiguity in interpretation and applications of such provisions. Further, exhaustive guidelines for applying provisions of Section 3 is recommended to be prepared and implemented by training all the stakeholders to ensure that the provisions are implemented in correct perspective and to understand what is required to overcome the barrier imposed by specific provisions of Section 3. The Government may also consider amending this provision to incentivise "local innovation" mainly developed by Indian generic pharma companies in respect of derivatives.
CL: Generic pharmaceutical manufacturing firms may apply for marketing rights of a patented product. Appeals can be considered even when the patentee's patent status is active. In India, the Patent Office of India grants pharmaceutical patents, and the Drug Controller General (DCGI) gives marketing approval. The DCGI does not maintain a patent register specifically for pharmaceuticals, like the "orange book" in the US. Should Generic approvals be binded in India with patents? 
LexOrbis: Yes, the issue of "patent linkage" has been debated and raised by the innovator companies to the Supreme Court of India, but since no legislative framework provide for such linkage, it was denied. As such, the marketing regulations as provided under the Drugs & Cosmetics Act, 1940 are independent of the Patents Act, 1970 and to provide such linkage both the laws need significant amendments.
CL: With regards to biological products, biotechnologists face difficulties in showing that their invention is a brand-new creation, and not just a natural process. What should those companies in this sector be aware of when submitting patents?
LexOrbis: The primary reason for difficulties in obtaining biological products in India as compared to US is that presence of specific provisions related to non-patentable subject matter in Indian law, unlike US which follows judicial exception principle to decide on patent ineligibility. Section 3(j) of IPA considers plants and animals or any part thereof including seeds, varieties and species and essentially biological processes for production or propagation of plants and animals as non-patentable subject matter, similar to Europe, Canada, China, and GCC. However, there is absolutely no problem in patenting biological products up to cellular level, provided they are defined in structural terms rather than functional terms, which is rather essential to acknowledge human creation. Thus, it would be prudent to submit patents related to biological products in terms of their structural features along with identification of structural modification that have been obtained through human interventions over the naturally existing counterparts. It would also be prudent to limit such biological products up to the cellular level and not to higher level of cellular organization, which are likely to be construed as parts of plants/animals, which is non-patentable subject matter. In fact, most of the inventive contributions in biological products are at genetic level and there are absolutely no issues in claiming such modified genetic elements or processes for arriving at such modified genetic elements. Even such modified genetic elements or related process can be claimed up to the level of single cells, which is the basic unit for manifestation of genetic elements.
CL: Section 3(d) prevents what is known as "evergreening" of patents. Do you think this should be supported or does it hinder the pharma industry?
LexOrbis: Section 3(d) allows the innovative improvements and incentivises innovations having therapeutic benefits. However, some innovations which, although may not bring enhanced therapeutic benefits, but are indeed commercially beneficial to bring a drug to administrable form in the market should not be stopped from patenting under this provision. Sometimes, such innovations are restricted from protection because of Section 3(d) provision. A better training of the Examiners and clarifications about Section 3(d) interpretation is the need of the day and such steps would actually support the pharma industry.
CL: Patent protection of pharmaceuticals was re-introduced after the 2005 amendment to comply with TRIPS. Does it need to be revisited again? If so, why/how? 
LexOrbis: As indicated above, Section 3 needs to be revisited by considering the nature of current technological advancements in different fields of science and technology and issues that are identified by the stakeholders in patenting invention related to such technologies. The IP laws to serve their objective must be progressive and meet the requirement of contemporary innovation, just like USPTO, which adopted to patenting of microorganisms that are created by human interventions after a turning point judgment from United States Supreme Court in Diamond v. Chakrabarty case (1980). Now such microorganisms are patentable subject matter in most of the countries including India. In another contrasting example US Supreme Court in its judgment in the case of Molecular Pathology v. Myriad Genetics (2013), has said that a naturally occurring DNA segment is a product of nature and is not patent eligible merely because it has been isolated, but cDNA is patent eligible because it is not naturally occurring and thereby created a judicial exception. Thus, it is very important to evolve the jurisprudence related to non-patentable subject matter by considering the correct perspective of provisions and their relevance.
---
Indian Patents law has unique provisions for patentability and Section 3(d) is one of the most discussed provisions. Manisha Singh provides a deep dive at patentability of pharmaceutical inventions under the Indian Patent Law and how it differs from other jurisdictions. Also discussed is its impact on the Pharmaceutical Industry.