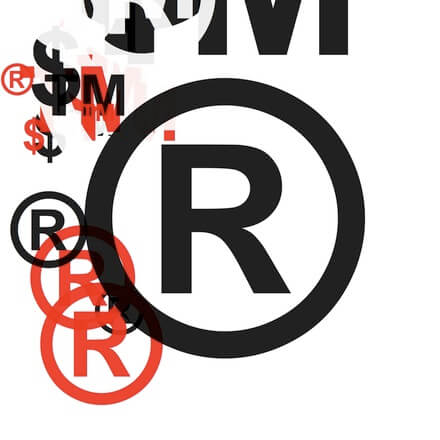 With the objective of achieving a more robust, streamlined, efficient and user friendly processing framework in the working of the Trade Marks Office, the new Trade Marks Rules, 2017 have now been brought into force. The impactful changes are as under:
Increase in official fee:
The most conspicuous change brought under the new Rules is the substantial increase in the official fee for filing forms and applications wherever applicable such as in the case of filing of trade mark applications (125% increase), request for renewals (80% increase). However, a considerable rebate for Individuals/ Startups and small Enterprises has been provided to encourage and facilitate them in protecting their brands.
Going green and digital:
In order to promote a rather paperless system in line with the Digital India campaign and disincentivize dependency on paper, any physical filing of an application or document with the Trade Marks Office shall entail an additional fee of approximately 10% and in some cases, physical filings are not even permitted. Thus, the electronic mode of filing and correspondence will be the call of this era.
New Forms:
The 75 separate forms and applications which were employed earlier for carrying out various tasks have now been replaced by 8 consolidated forms, thereby streamlining the whole filing and prosecution process.
Claim of "use" necessitates applicant's supporting affidavit:
Those trade mark applications which need to be filed with a claim of use are now required to be substantiated by an affidavit verifying such claimed use of the mark with supporting documents.
Trade Marks Office to confer "well-known" status:
Provisions for determining and declaring a trade mark as "well-known" have been incorporated in the new Rules. More particularly, a proprietor can now submit a request to the Trade Marks Office along with a statement of case and relevant evidence, which support the claim of the mark's well-known status. The official fee for such a request has been fixed at INR 100,000 (approx. USD 1500). Before determining a trade mark as "well-known", the Registrar may invite objections from the general public to be filed within thirty days from the date of invitation of such objections.
No extension in filing evidences in Opposition proceedings:
The new Rules have done away with the provision of extensions in leading evidences in support of opposition/application for the speedy disposal of opposition proceedings.
Renewals can be filed within one year before the date of expiration:
The Registered proprietors can now file renewal requests within one year before the date of expiration as opposed to six months which was the earlier position.
Electronic Service of Documents:
In order to bring ease and efficiency in official correspondence, the Trade Marks Office will now be serving documents electronically via email as opposed to physically serving them. This digital move is likely to significantly cut down the delay in the prosecution of trade mark applications by enabling applicants to file their responses without having to wait for long.
Expedited processing of application:
The new Rules allow applicants to fast track the processing of their trade mark applications, which now would not only involve a speedier examination process, but also faster processing at every subsequent stage until grant of registration, as applicable. Employing such a mode of processing would also entail a cost of more than four times the applicable filing fee.
No requirement to pay association and extra-character fees:
Under the new Rules, the earlier requirement of payment of association fee has been done away with. Furthermore, as opposed to the earlier practice wherein the applicant was required to pay INR 10 (USD 0.16 approx.) for every additional character, exceeding the prescribed limit of 500, in each class specification, there is no such stipulation in the new Rules.
Counterstatement filed in response to Notice of Opposition available online obviates its official service requirement:
The requirement of official service of the Notice of Opposition (NOP) by the Trade Marks Office now stands expressly dispensed with in those cases where a Counterstatement has already been filed by the applicant in response to the NOP as available on the official online records. This precludes the redundancy of service of the NOP thus expediting opposition proceedings in such cases.
Sound Marks:
The new Rules have an express provision for filing applications for sound marks which must now be submitted in an MP3 format, not exceeding 30 seconds in length. This is also to be accompanied with a graphical representation of the sound notations. In this regard, the definition of "graphical representation" has also been revised to include representation in digitized form.
In the past one year, several initiatives have been introduced to expedite the trade mark registration procedure and make it more convenient and user friendly. Further, these initiatives have also resulted in a marked increase in the effective disposal of pending matters. Now with the enforcement of the long awaited new Rules, it is expected that robust and positive changes will be brought about and encourage one and all to seek protection of their trade marks.
Source: http://www.ipindia.nic.in/writereaddata/Portal/News/312_1_TRADE_MARKS_RULES_2017__English.pdf