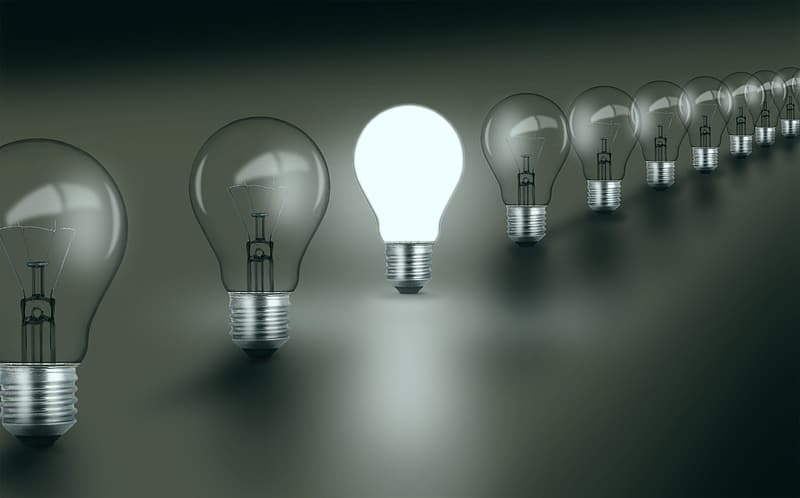 Indian businesses are slowly transforming from being simple trading enterprises to manufacturers, service providers and creators of intellectual property. Gradually, research and innovation are taking centre stage, especially for startups, to enable them to make a distinction in already over-crowded and saturated markets. This is even true for large-scale industries, as only innovation is enabling them to sail through the highly competitive market replete with other domestic and international players. Large-scale industries already have both resources and awareness of protecting their IP, whereas startups, being modelled around innovation, inevitably gain awareness of IP.
It is the micro, small and medium enterprises (MSME) sector in India, which in the financial year 2020 reached almost 63 million in numbers, that requires more awareness on IP. The majority of this sector comprises micro-enterprises located in rural areas rather than in urban parts of the country, and it is vital to make this sector aware of the importance of not just creation but, also, protection of their IP. The Indian MSME sector contributes about 29 percent towards the country's GDP through its national and international business. This sector is rapidly marketing its products through e-commerce, especially through the Government e-Marketplace (GeM), owned and run by the government, wherefrom various arms of the government and public sector undertakings source their procurement. As of July 20, 2021, the GeM portal served 7 million orders worth US$16.39 billion.
In a large country like India, it is necessary for the government to take initiative for bringing transformation on a large scale, albeit it is not possible to achieve it without the participation of the private sector. In a similar public-private arrangement, the government has introduced IP facilitation centres for MSMEs at district and block levels across the country for providing IP awareness, support and assistance to MSMEs in protecting their IP. These facilitation centres collaborate with IP practitioners, who provide guidance and assistance in filing new applications for registration of IP rights and support them until the IP right is granted. These facilitation centres also assist MSMEs in technology up-gradation and enhancing competitiveness by effective utilization of IP.
These centres organize awareness/sensitization programmes on IP rights with the help of eligible implementing agencies like industries, associations, industry chambers and IP practitioners. These include interactive seminars/workshops and specialized training to trend them on IPR related issues. Apart from logistical support and training, the government also provides financial support to MSMEs, mainly small-scale enterprises, for protecting their IP. A registered Indian MSME, for example, is provided with one-time financial support for grants of domestic and foreign patents.
Similarly, financial support is given to the applicant under the Geographical Indications of Goods Act. Although the quantum of financial support is small, it enables these enterprises to at least begin the process of protecting their IP and model their businesses around research and development.
So far, initiatives taken by the government have been discussed. But the importance of IP awareness amongst MSMEs has been felt by the private sector as well, especially those enterprises whose businesses are based on research and development. This is because it has been found that with the spread of IP awareness, the instances of infringement also decline. Consequently, it tends to help these enterprises prevent infringement, as they otherwise remain vulnerable to instances of IP infringement and enforcement of IP takes significant time and consumes substantial resources before a resolution is found. With this motivation several private-sector enterprises including multi-national companies are taking steps for organizing programmes on IP awareness and creating platforms to assist small and micro enterprises to establish their IP, mainly trademarks.
One such programme has been the Amazon IP Accelerator program recently introduced in India after its success in other countries like the United States, Canada and Mexico. This platform offers sellers, who are small and medium-sized brand owners, easy access to services from trusted IP experts and law firms, including LexOrbis, to help them secure trademarks, protect their brands and tackle infringement. Several companies have also added IP awareness and collaborative research programmes in their corporate social responsibility (CSR) initiatives. CSR is a self-regulating business model that helps a company be socially accountable to itself, its stakeholders and the public. Companies with a particular net worth, net profit or turnover are mandatorily required to constitute a CSR committee consisting of its directors to oversee the entire CSR activities of the company.
IP initiatives in India have come a long way since their introduction a few years back, and now small manufacturers, traders and service providers have understood the importance of IP in developing business. Apart from that, this awareness has helped curtail infringement to a great extent, as being aware of IP rights and the consequences of breach of those rights, potential infringers/counterfeiters get discouraged in exploring the easy way of copying. Instead, there have been several instances where earlier counterfeiters have introduced their brands later. Although the journey has been fruitful in spreading IP awareness, given the size and diversity, there is still a long way to go before IP takes centre stage in every business and enterprise in this country.
---
In this article, authors Manisha Singh and Varun Sharma highlight the initiatives taken by various forums in spreading IP awareness in India and the impact of this awareness in increasing innovation and curtailing instances of infringement.