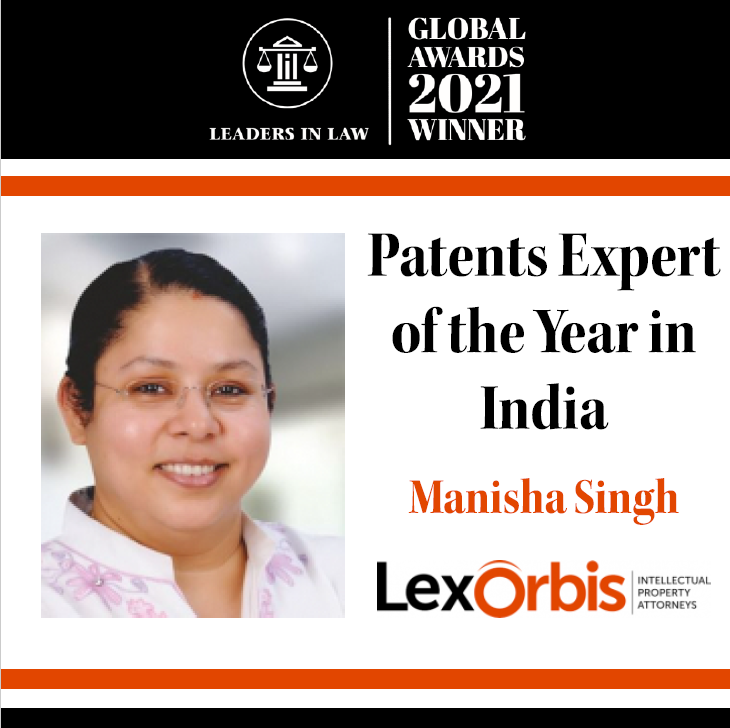 We are thrilled to announce that our Founder Partner Manisha Singh has been recognized as the Patent Expert of the Year by Leaders in Law Global Awards 2021.
Ms. Singh is known and respected for her deep expertise in prosecution and enforcement of all forms of IP rights and for strategizing and managing patent, trademark and design portfolios of large global and domestic companies.
After thorough research, an independent awards panel decides on the winners in recognition of their excellent service & expertise in the respective field of law.
We would like to congratulate fellow winners and thank the panel for the recognition.
#LeadersInLaw #GlobalAwards #gratitude #LexOrbis #Patentlaw