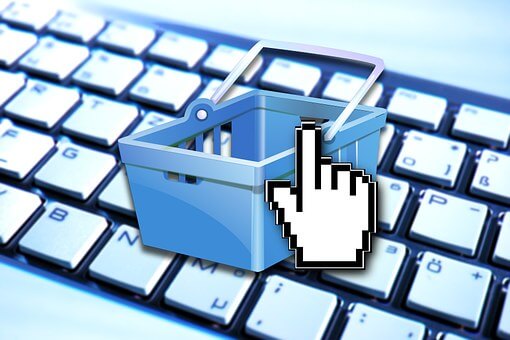 E-commerce has given a fillip to businesses and made global marketplaces accessible at the tip of the consumers' fingers. Such ease of access has been the bedrock of fintech companies, online marketplaces, and social media giants, redefining the concept of access to market and customers, which has become a round-the-clock phenomenon. Quick delivery companies connecting the last mile deliveries have also gained from this e-commerce revolution, and marketing activities have metamorphosed into digital marketing for all practical purposes. All these aspects have helped generate employment opportunities and created a new kind of virtual market that has had a multiplier effect on an array of sectors, especially in retail and conspicuous consumption.
Nowadays, sectors such as travel, hospitality, insurance, banking, retail, grocery, fashion, education, medicine etc., have shifted to online operational mode. More customers prefer to place their orders and queries online than in the physical realm. However, somewhere along the line, the online marketplace has become skewed in favour of the technological prowess available to international brands and suppliers. The search engine optimisation algorithms are programmed to place certain brands and businesses as the top go-to options visible to a lay consumer. The result is that a consumer sees offerings from global giants who have the advantage of AI-backed research for products that are easily available from local suppliers. We all have ordered Diyas, decorative lights and Rakhis for our festivals from online suppliers rather than from local shopkeepers for the simple reason that we do not have the time to go to the neighbourhood markets and succumbed to the convenience of ordering online.
What is Open Network for Digital Commerce (ONDC)?
The Government of India aims to redress this anomaly by starting the Open Network for Digital Commerce (ONDC), which is an initiative under the DPIIT, and a not-for-profit company registered under Section 8 of the Companies Act, 2013. The technology infrastructure operates on a network-centric model, which allows buyers and sellers to transact freely. Their platforms/applications used does not restrict or prevent the usage, if the buyer or seller are using such platforms/applications that are connected to ONDC's open network.
ONDC is not a platform like normal e-commerce companies that work through a platform. Vendors or service providers register themselves on respective platforms and must register on multiple platforms. Consumers see only those sellers on the platform who are registered on that platform.
ONDC being an open network, will display all the goods and services offered by all the vendors or service providers who have registered themselves, to all the customers visiting ONDC. This system works through GIS, and therefore, location plays a crucial role in the ONDC system. This can provide convenience to lakhs of local vendors of getting access to a multitude of consumers who were not able to see them on the platform-based marketplace available so far.
Once ONDC expands fully, it can help small companies and suppliers reach consumers without heavy advertising expenses. ONDC provides an outside-the-box solution to the problems of e-commerce by providing the advantage of technology to local players who may not be aware of the potential of this medium. Buyers and sellers are provided with a truly neutral interface. In this system, e-commerce companies cannot discriminate between sellers through a monopoly over data and AI. Sellers and buyers can be promoted based on competition in the e-commerce market.
Significantly, so far, all technology-supported efforts by the Government seem successful. Today online payments through UPI are convenient and free. More than 40 per cent of all online transactions happen in India. In the same way, ONDC is also being seen as a system that may not only prevent the exploitation of consumers and sellers but also be able to increase GDP and employment enormously, by providing convenience to local businesses. This will improve access for small businesses located in the smaller cities and towns, the handicrafts, the local produce, the artisans and the rural cooperative societies are likely to benefit immensely by getting a foothold in the virtual marketplace and can be a means of showcasing GI (Geographical Indicators) products, heritage artefacts and local produce that is gaining global attention such as the humble "Sattu", Madhubani art plaques and mugs or Diyas and Rakhi as mentioned above. The latest initiative of the Government of showcasing one local item of produce for every district in the country can get great mileage if the products are promoted and displayed on ONDC by every district as it will provide a country-wide market and advertising to all these products with very little monetary investment.
ONDC has successfully captured the spotlight, with more than 100,000 merchants spanning 273 cities and 45 diverse entities in its network, including big brands. It aims to sign up 900 million buyers and 1.2 million sellers on the shared network within the next five years while achieving a gross merchandise value of $48 billion.
The government is aware of the need for legislation to regulate the virtual marketplace. The Consumer Protection E-Commerce Rules, 2020 which were notified on 23 July 2020 was the last legislation to provide a framework for e-commerce companies. These rules embody guidelines to protect the consumer and give them a redressal mechanism in case of online purchases.
However, extensive regulation is required to define the framework and parameters governing issues such as flash sales that offer unrealistic discounts and whether they amount to predatory pricing. At the same time, data security, protection of brands, handling fakes and infringement attempts may also require serious efforts in the ONDC regime. These are facets which will evolve as the market grows. There are exciting times ahead for e-commerce, and the government is enacting relevant rules to regulate this dynamic marketplace to ensure a level playing field for local players and individual consumers.